Insurance Coverage for Drug Rehab
NYSHIP Insurance
Coverage for Rehab

Substance use disorder is a disease that requires medical intervention. It is a disease that affects the brain and negatively impacts many facets of life, including work, friends, and family. 
Though many individuals try to fight addiction alone, cold-turkey approaches to addiction are seldom effective and often dangerous. It's best to seek professional treatment as a result.
Just as you would want the best doctor to treat your cancer, you should also want the best treatment facility to help treat your substance use disorder. That being said, reputable treatment facilities are expensive, which causes many individuals to put off treatment.
Instead of putting off treatment for substance use disorder, seek treatment with the help of your insurance coverage. Many insurance plans offer coverage for substance use disorder and addiction, allowing you to get the treatment you need. 
One such insurance company is the New York State Health Insurance Program or NYSHIP. With NYSHIP's Empire Plan, you can have coverage for drug and alcohol addiction treatment from facilities within the in network. 
90210 Recovery is one drug treatment facility within the NYSHIP network. As an NYSHIP drug rehab facility, 90210 Recovery accepts NYSHIP Empire Plan insurance and provides comprehensive treatment options for those who suffer from substance use disorder.
NYSHIP's Drug and Alcohol
Addiction Treatment Policy

NYSHIP has been a leading health insurance provider since 1957. It was originally designed to provide public employers and employees affordable medical services within the state of New York. Since its creation, NYSHIP has built a leading reputation in the US as an insurance program.
NYSHIP has different plans and policies for individual needs. Their Empire Plan offers many benefits and options for those who suffer from substance abuse specifically. With the Empire Plan, you can benefit from a number of addiction treatment services, such as inpatient treatment, counseling, and more.
With the Empire Plan, you will need to pay 10% of the medical expenses until you reach your maximum allotment. From there, your NYSHIP coverage benefits will take over, allowing you to receive the drug and alcohol treatment you need.
To maximize your benefits, you will need to select NYSHIP drug rehabs within the companies in the network. The in-network is a team of certified professionals that accept NYSHIP insurance. The NYSHIP network is comprehensive, ensuring you can find a facility that matches your specific needs and situation.
Understanding NYSHIP Insurance
What Does NYSHIP Cover for
Drug and Alcohol Treatment?

NYSHIP offers comprehensive coverage for drug and alcohol treatment. Inpatient treatment, outpatient treatment, family counseling, and prescription medications are all covered with the Empire Plan.
Inpatient Services 
Inpatient services are an important opportunity for individuals who suffer from severe substance use disorder. With inpatient treatments, individuals will stay at a facility 24/7 to receive constant medical care from leading medical professionals. While staying at an inpatient facility, you will receive many treatments, including detox, counseling, and medications.
NYSHIP offers inpatient services coverage that lasts for one to three months. During this time, all treatments deemed medically necessary are normally covered by NYSHIP.
Outpatient Services 
Outpatient services provide more freedom than inpatient services, but they still provide comprehensive medical care. For many, outpatient services are a helpful bridge between inpatient help and real life. With outpatient rehab facilities, you will receive top notch care while being able to continue your responsibilities in life.
NYSHIP covers outpatient services for individuals who have already finished inpatient services or who don't have severe addiction. With this coverage, all medically necessary services are covered, such as group or individual therapy.
Family Counseling 
Addiction is considered a family disease. It's important that the entire family gets help if even one person is suffering from substance use disorder. NYSHIP offers coverage for family counseling through the Empire Plan. This family counseling coverage is eligible for 20 sessions a year.
Prescription Medications 
Prescription medications sometimes play a huge role in detoxification and recovery. If your doctors decide that you need prescribed medications for recovery, NYSHIP offers coverage for these prescriptions.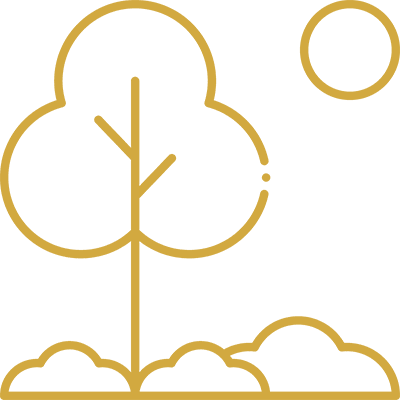 Located in the famous Beverly Hills, California on a picturesque estate, our luxury rehab setting creates an environment of rejuvenation and healing. Take a virtual tour of our lush grounds & beautiful top-rated treatment center.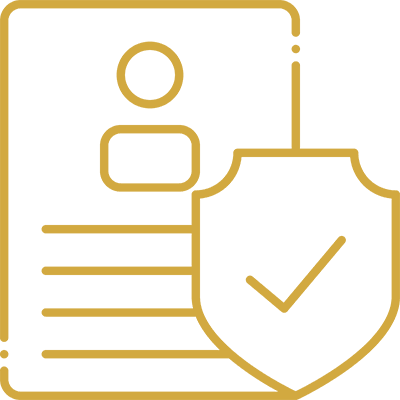 Start today and talk with one of our treatment professionals about your insurance options. We accept many major insurances. Fill out an online form and get a complimentary assessment. We look forward to speaking with you.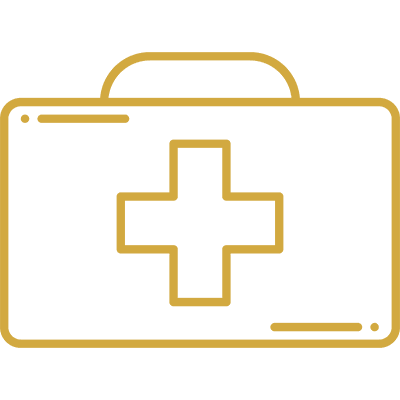 90210 Recovery offers all different levels of care to ensure everyone gets the treatment plan that works for them. We are here for you every step of the journey. Learn more about our specialized medical detox, inpatient, and aftercare programs.
Request a 100%
Confidential Callback

Still have questions? Request a callback or give us a call today.
Getting help at our 5-star detox in california
How Long Will NYSHIP
Cover My Treatment?

How long NYSHIP covers your treatment ultimately depends on your plan, the severity of your addiction, and what doctors deem to be medically necessary.
Coverage Based on Treatment 
For inpatient treatment, NYSHIP generally covers services that last anywhere from one month to three months. Physicians within NYSHIP's network will work with you to assess the severity of your addiction and determine how long you require treatment. With the Empire Plan, you will have coverage for what is deemed medically necessary.
The same goes for outpatient treatment. Outpatient treatment does not have a set length of coverage. Instead, physicians within the network will work with you to determine how much help you need in order to begin recovery.
Family counseling is a bit different. There is a set number of sessions that NYSHIP will cover for family counseling. With Empire Plan, your family can participate in 20 family counseling sessions a year. Only 20 sessions will be covered by the plan.
Copay and Deductible 
With the Empire Plan, you're responsible for paying 10% of the medical expenses through your copay insurance payment. However, you will only pay 10% of the expenses until you reach the maximum amount of your allowable annual combined coinsurance. Once you have met this maximum amount, NYSHIP will cover treatment.
Policy Specifics 
It's important to note that individual policies differ based on person, location, and severity of addiction. For this reason, you always want to check with your policy's specifics to learn about the NYSHIPs coverage for your unique situation.
If you are unclear about your policy specifics, you can always talk to NYSHIP customer service. They can help you to understand coverage and opportunities available for you. You can also talk to facilities within the NYSHIP network. NYSHIP drug rehabs have the tools and knowledge necessary to understand your policy and explain your options.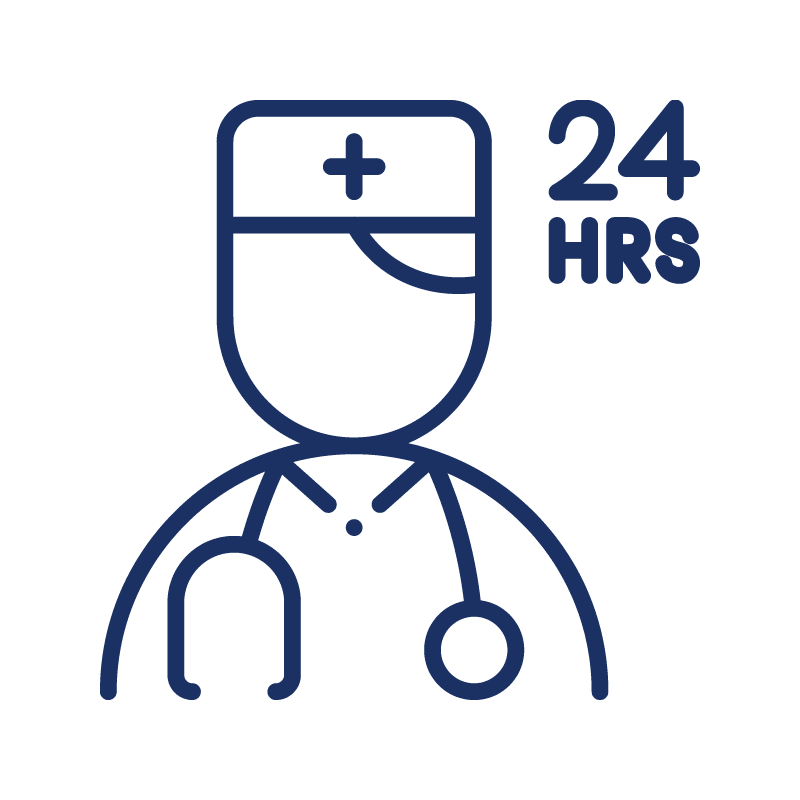 At 90210 Recovery, we understand the detoxification process can be uncomfortable. The environment at 90210 Recovery allows for a relaxing and safe detox with expert staff. Detox is the very beginning of the recovery process, but is important in creating physical stability.
Residential Inpatient is the step our clients take in building a lasting foundation for their recovery. At the residential inpatient level of care, clients work with their clinical team in addressing any underlying mental health or occurring issues. Residential care is vital in preparing a client for the next steps in continuing their recovery process.
Aftercare is a plan that follows the beginning treatment stages with the key objective of helping you stay sober. Aftercare is a continued treatment that helps you work on both your physical and mental health. Most importantly, aftercare supports long-term recovery through providing continued care and accountability.
90210 Recovery Accepts NYSHIP Insurance
90210 Recovery is a luxury drug and alcohol facility within the NYSHIP network. We specialize in drug addiction and dual diagnosis treatment, but we offer a variety of services to ensure our patients receive the exact treatment they need.
For example, we offer programs like detoxification, residential inpatient, family support, and after planning. We offer treatment specifically for drug abuse, alcohol abuse, and dual diagnosis. We incorporate holistic treatments into all these programs so individuals can heal from the inside out.
At the center of all our programs is the goal to help individuals heal from addiction from all fronts. For this reason, we use evidence-based treatments to help individuals heal from their disease. We even take the time to know every patient so we can create a customized plan that fits their needs perfectly.
With the help of our community and luxurious amenities, individuals suffering from drug abuse, alcohol abuse, or dual diagnosis can receive the treatment they need to begin a life of recovery.
If you or a loved one is suffering from substance use disorder and has the NYSHIP Empire Plan, contact 90210 Recovery today. We will be happy to discuss treatment options and explain policy specifics so you can be on your way to getting the treatment you need.
We Accept
Most Insurance Providers

The 90210 Recovery admissions team works 24/7 to ensure that we can help as many people struggling with substance abuse as we can. Verify your benefits now and we'll get back to you right away.
What Our Clients
Say About Us