Prescription Pill Addiction Treatment in Los Angeles
California Luxury Treatment
Addiction Treatment
for Prescription Pills

For the most part, prescription pills are effective at achieving their medical goals; however, they may also pose an addiction risk if taken incorrectly.
Data shows that up to 16 million Americans–-6% of the population—misuse prescription pills every year.
To put that into perspective, the most populated city in the US is NYC, with less than 9 million habitants. It would then take nearly two full New Yorks to account for all of the Americans struggling with prescription pill misuse.
Staggering—to say the least.
If you or a loved one is struggling with prescription pill abuse, then you are unquestionably not alone. 
There are many more Americans going through the same struggles. But fortunately, it doesn't have to stay that way.
90210 Recovery can help. We offer assistance to anyone who seeks it.
We can help you or your loved ones to find the right prescription pill treatment program.
Contact 90210 prescription pill rehab today by calling (877) 839-6775 to speak to a prescription pill recovery expert that can provide you and your loved ones with a condition assessment and suggest a treatment for your condition.
THE DIFFERENCE BETWEEN USE AND ABUSE
What Is
Prescription Pill Abuse?

It is common to use prescription drugs to treat a wide range of health problems. These medications can alleviate pain, reduce inflammation, relieve a variety of symptoms, and treat mental disorders such as anxiety and depression when taken as directed.
They can, however, lead to abuse, dependence, and death when taken otherwise than as prescribed by a doctor.
It is, fortunately, possible to detect prescription pill abuse early, resulting in timely intervention and saving the addict from severe hardships and potential demise.
With prolonged use, prescription pills can change the addict's brain chemistry, leading to physical dependence. 
Once addicts develop physical dependence they may need a detox treatment to be able to safely cleanse from drugs in their system.
Dependence also makes it difficult for addicts to make the right decisions and seek to get help on their own. For this reason, it's critical that family members and those close to the addict are able to identify the signs and symptoms of prescription pill addiction.
Prescription pills are commonly abused by recreational users, but that's not always the case. Patients can also fall into addictive habits if they take the prescriptions out of the norm. 
Those with addictive traits or personalities could be at even higher risk for abuse.
For example, an accident patient who is prescribed opioids might decide to overmedicate to manage the pain. While the patient has a legitimate need, his body tolerance is likely to be affected and could ultimately lead to unintended addiction.
Are you worried that you or one of your loved ones may be suffering from prescription pill abuse? 
Have you or someone you love taken pills differently than prescribed? 
Not sure what to do? 
Contact 90210 Recovery by calling our addiction hotline (877) 839-6775. One of our recovery experts will be able to provide you with support and the next steps needed to get better.
Which Pills Are the Most Dangerous?
Are All Prescription Pills
Abused?

Prescriptions aren't all abused—for instance, we don't often hear about statins addicts. 
Some prescriptions pose a greater risk than others due to their side effects and potential for physical dependence, 
In fact, a study shows that nearly 50% of Americans reportedly take some form of prescription, many of which have no risk of addiction.
These riskier drugs are mainly broken up into three categories; stimulants, depressants, and opioids. 
They are commonly used to treat pain and are usually administered to patients who recently received surgery, have a terminal disease like cancer, and/or have suffered from a grave injury.
This class of prescription pill is from the same family as morphine and heroin, hence having both similar numbing and addictive effects.
Opioid prescription pills include drugs such as Percocet, Oxycodone, Codeine, and Hydromorphone
There were over 150,000 opioid drug overdose deaths in the United States in 2020 amounting to over 16% of all 932,000 drug overdose deaths in the US since 1999 in a single year.
Medical stimulants are used to treat impulsive behaviors and attention disorders such as ADHD  and narcolepsy. Stimulants give users a boost of energy, alertness, and increased attention.
Prescription pill stimulants can have similar effects to illicit drugs such as cocaine, crystal meth, and speed. 
A study carried out in 2020 found that close to 5 million people—1.8% of the population— reported stimulant prescription pill misuse in that year.
Common prescription pill stimulants that get abused frequently include names such as  Ritalin, Adderall, and Dexedrine.
Stimulants like Adderall are commonly abused by youth or college students, who mainly are able to get a hold of them from other classmates. 
They are the opposite of stimulants. They help patients relax and sedate, calming their nerves.
The drugs affect a brain chemical called gamma-aminobutyric acid (GABA). As a result of GABA, the brain's activity is lowered, and you become drowsy or calm.
These prescription pills are commonly used in the treatment of anxiety, panic attacks, seizures, and sleep disorders.
Depressants can have similar effects to illicit drugs such as marijuana and alcohol.
Prescription pill depressants include drugs such as barbiturates, benzodiazepines, and sleep medications. These are better known by the names Xanax, Valium, Ativan, and Ambien.
Have you or someone you love misused prescription pills? 
Addiction could develop even unintentionally due to improper use of these drugs. They can be dangerous, even if prescribed. 
If you have, then get in touch by Calling 90210 Recovery today! You can reach us at (877) 839-6775. Our recovery experts are ready to take your call!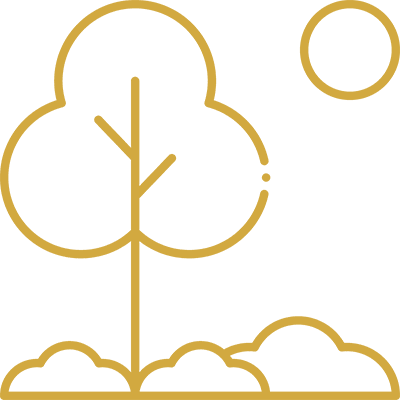 Located in the famous Beverly Hills, California on a picturesque estate, our luxury rehab setting creates an environment of rejuvenation and healing. Take a virtual tour of our lush grounds & beautiful top-rated treatment center.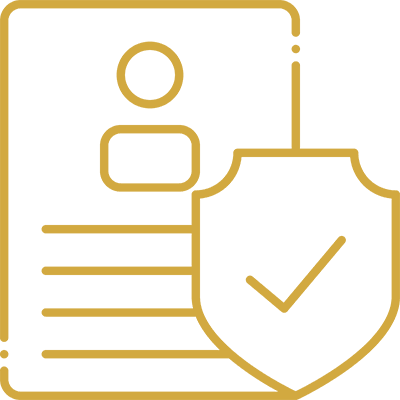 Start today and talk with one of our treatment professionals about your insurance options. We accept many major insurances. Fill out an online form and get a complimentary assessment. We look forward to speaking with you.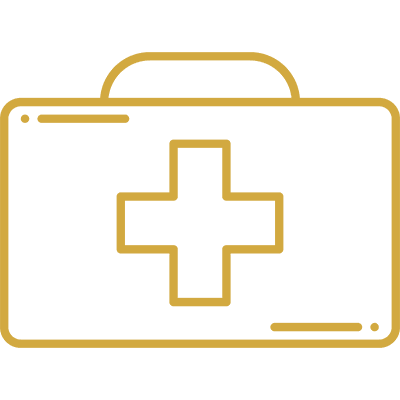 90210 Recovery offers all different levels of care to ensure everyone gets the treatment plan that works for them. We are here for you every step of the journey. Learn more about our specialized medical detox, inpatient, and aftercare programs.
Request a 100%
Confidential Callback

Still have questions? Request a callback or give us a call today.
Prescription Pill Abuse
Signs and Symptoms

Helping those we love to avoid addiction begins with recognizing the signs and symptoms of prescription drug abuse.
Signs and symptoms of prescription pill abuse will vary, depending on which class of drug is being abused. 
The most common signs and symptoms of prescription drug abuse include:
Pills or medication bottles going missing from your home

Taking medication in ways other than directed by medical professionals

Unexplained changes in their finances

Extreme mood swings 

Symptoms of drowsiness or intoxication after the prescription timeline has ended

Slurred speech

Dizziness

Changes in sleep patterns including insomnia

Lack of care in oneself, activities, work, and family 

Extreme fatigue

Rapid changes in weight

Dry lips

Problems at work

Anxiety

Irritation
If you or any of your loved ones is experiencing any of the signs and symptoms of prescription pill drug abuse then it's critical that you seek help as soon as possible. 
We can help. 
Contact 90210 Recovery by calling (877) 839-6775 and one of our prescription pill rehab admission professionals will guide you through the process. 
We have addiction professionals who are capable of identifying risky behaviors and making recommendations about prescription drug addiction treatment.
Begin Your Path to Healing from Addiction
What Are the Best Prescription Pill
Treatment Options in LA?

Treatment for prescription pill addiction is also widely available, just like treatment for other substance abuse issues. The first step toward recovery is to consult with a healthcare provider or recovery expert on the most appropriate approach.
Our experts at 90210 Recovery can help you or your loved one determine the best treatment and course of action.
Detox includes pharmacological treatments to help patients gradually and safely detoxify from prescription pills.
 Contact 90210 prescription pill rehab by calling (877) 839-6775 for a free assessment.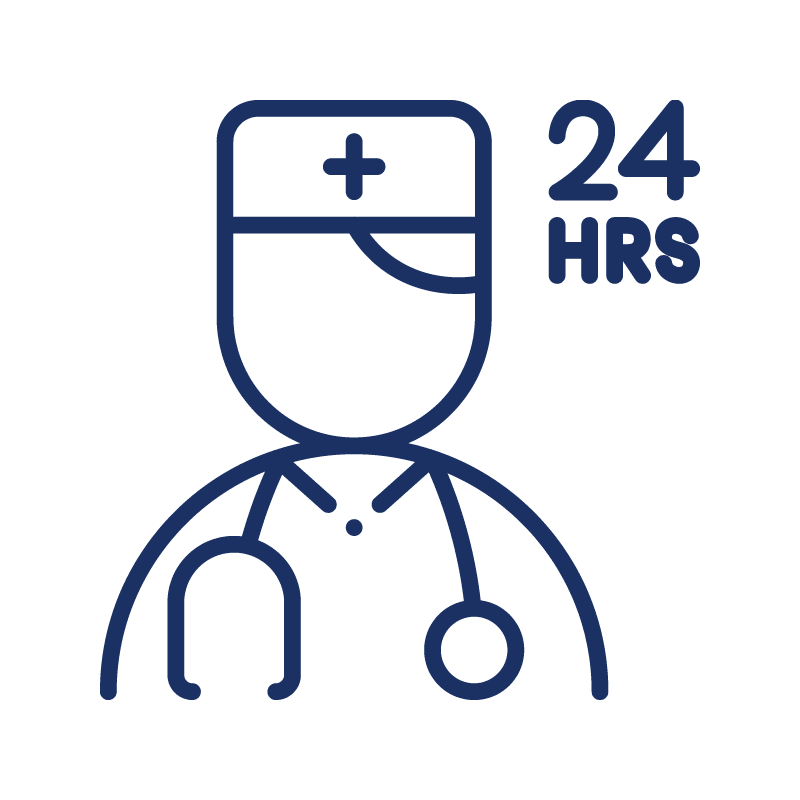 At 90210 Recovery, we understand the detoxification process can be uncomfortable. The environment at 90210 Recovery allows for a relaxing and safe detox with expert staff. Detox is the very beginning of the recovery process, but is important in creating physical stability.
Residential Inpatient is the step our clients take in building a lasting foundation for their recovery. At the residential inpatient level of care, clients work with their clinical team in addressing any underlying mental health or occurring issues. Residential care is vital in preparing a client for the next steps in continuing their recovery process.
Aftercare is a plan that follows the beginning treatment stages with the key objective of helping you stay sober. Aftercare is a continued treatment that helps you work on both your physical and mental health. Most importantly, aftercare supports long-term recovery through providing continued care and accountability.
Our inpatient prescription pill rehab offers patients a holistic environment with evidence-based treatments. 
Our process is well-rounded starting off with detoxification, and then gradually advancing through recovery treatment and mental health repair.
Our holistic prescription pill rehab has a luxurious atmosphere and beauty that surround them, creating the perfect space for patients to relax and get well.
Because addiction goes beyond the physical, our counselors and therapists will help you work through cognitive blocks and provide guidance on how to work through any underlying problems.
As part of our dual-diagnosis approach, our staff uncovers and treats any other mental health issues we may find.
During the recovery process, patients will be able to access all of this in a secluded and private setting.
It usually takes between 30 and 45 days to complete a residential inpatient program. As part of the program, patients are treated twice a week by a psychiatrist. 
They also meet for group therapy once a week, have access to the gym, receive meditation coaching, and more. It is an experience that transforms your life.
This is the right place for you if you want to overcome addiction.
Don't wait until it's too late. Contact 90210 prescription pill rehab today by calling (877) 839-6775. Let us help you transition into the life you deserve.
We Accept
Most Insurance Providers

The 90210 Recovery admissions team works 24/7 to ensure that we can help as many people struggling with substance abuse as we can. Verify your benefits now and we'll get back to you right away.
What Our Clients
Say About Us