Premier Benzo Addiction Treatment in Los Angeles
California Addiction Treatment
Benzo Drug Rehab
in Los Angeles

When taken as prescribed benzodiazepines (benzos) can be harmless and an excellent treatment option. However, misuse of benzos can lead to addiction.
Its high potential for abuse and strong withdrawal symptoms can steer patients with an addictive personality toward abusing the drug.
If you or a loved one is suffering from benzo addiction, then you are not alone. 
In fact, a study found that over five million adults misused their benzodiazepine prescription in the United States.
Benzo addiction can be life-threatening. If you or a loved one is suffering from benzo addiction you must seek treatment right away.
90210 Recovery offers benzo addiction treatment in Los Angeles, California to anyone who seeks it. Whatever your situation, we can help you fit a treatment program that's right for you!
Contact 90210 Recovery today by calling (877) 839-6775 to speak to a recovery expert that can help you and your loved ones get over benzodiazepine addiction today.
We Understand Benzo Addiction + Recovery

Benzos are a class of FDA-approved prescription drugs that helps patients treat anxiety and insomnia. It's one of the most commonly prescribed medications in the country.
Commonly abused benzodiazepines include:
Xanax 

Librium 

Valium 

Ativan 
Benzo addiction occurs when a patient misuses medication, or when someone takes it for recreational purposes. 
The drug usually flies under the radar when compared to other popular drugs. But with such a wide reach it's no surprise that benzo addiction is a growing problem across the country.
Know what addiction treatment for Benzos looks like
Signs and Symptoms of
Benzo Abuse

When a patient abuses their medication, they will exhibit a number of physical and psychological symptoms.
You can use these signs to spot abuse if you believe someone you care for might be addicted to benzos.
Physical Signs and Symptoms of Benzo Abuse
Physical signs and symptoms of benzo abuse include:
Drowsiness

Slurred speech

Dizziness

Nausea or vomiting

Loss of appetite

Lack of coordination

Tremors

Vertigo

Respiratory depression
Psychological Signs of Benzo Abuse
Mental confusion

Irritability or annoyance that occurs frequently and suddenly

The presence of extreme drowsiness or a lack of interest in activities can lead to major changes in behavior

Anxiety-like moods

Inability to devote extended attention to tasks
Has someone you love experienced any of the signs and symptoms of benzo abuse? 
If they do then you must contact us now!
Call 90210 Recovery at (877) 839-6775 and speak to a recovery admissions expert that can help you or your loved one get treatment in a benzo addiction rehab.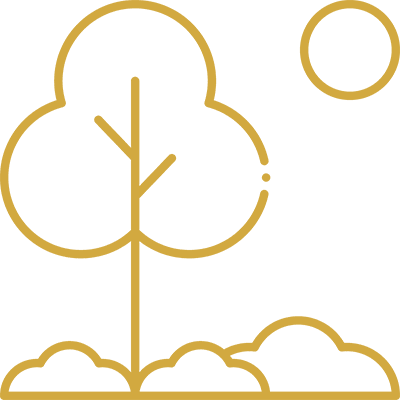 Located in the famous Beverly Hills, California on a picturesque estate, our luxury rehab setting creates an environment of rejuvenation and healing. Take a virtual tour of our lush grounds & beautiful top-rated treatment center.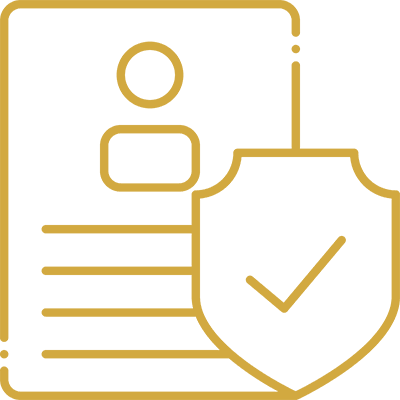 Start today and talk with one of our treatment professionals about your insurance options. We accept many major insurances. Fill out an online form and get a complimentary assessment. We look forward to speaking with you.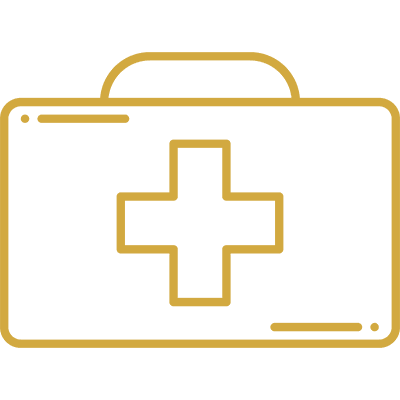 90210 Recovery offers all different levels of care to ensure everyone gets the treatment plan that works for them. We are here for you every step of the journey. Learn more about our specialized medical detox, inpatient, and aftercare programs.
Help with Benzo Addiction

A person who is dependent on benzos is said to be suffering from benzodiazepine withdrawal syndrome.
Since benzodiazepines are an extremely potent drug class, it doesn't take much for a patient to develop dependence and withdrawal symptoms.  
Signs of physical dependence can manifest in as little as one month of continuous use.
In fact, close to 40% of people using benzos for extended periods are likely to experience withdrawal symptoms. Putting not only recreational and irresponsible users at risk, but also patients' health at risk.
The remaining 60% of addicts will experience milder symptoms if they suddenly stopped taking the drug.
Understanding the withdrawal symptoms of benzodiazepines is critical for anyone taking them, or anyone whose loved one might be taking the medication. 
Being able to identify these symptoms could help legitimate patients and their loved ones identify if the line of addiction has been crossed and help is needed.
Benzo withdrawal symptoms are similar to those associated with other drugs that depress the central nervous system, such as alcohol.
Begin Your Path to Healing from Addiction
What Are the Best
Treatment Options?

Overcoming benzo addiction can be challenging. However, things aren't all gloom and doom, there are treatment programs available that can help.
Residential care is usually necessary for people addicted to Benzos. Detox and inpatient treatments are the most efficient paths to recovery.
Common treatments include:
Detox

: Detoxification involves purging the body of toxins and cutting off medical dependence under medical supervision.

Inpatient Treatments

:  Patients are provided with 24-hour care and assistance by medical professionals during inpatient treatment

Tapering Down

: Gradually reducing doses will help avoid more severe and life-threatening withdrawal symptoms of benzos such as seizures.
These treatment choices are available as part of 90210's benzo addiction rehab program. Additionally, patients will be required to attend individual and group therapy sessions as part of most programs. 
Don't wait until irreversible damage has scared your life or the life of your loved ones. Call 90210 benzo addiction rehab now! 
Our number is (877) 839-6775. We can help you and your loved one stop this destructive habit once and for all.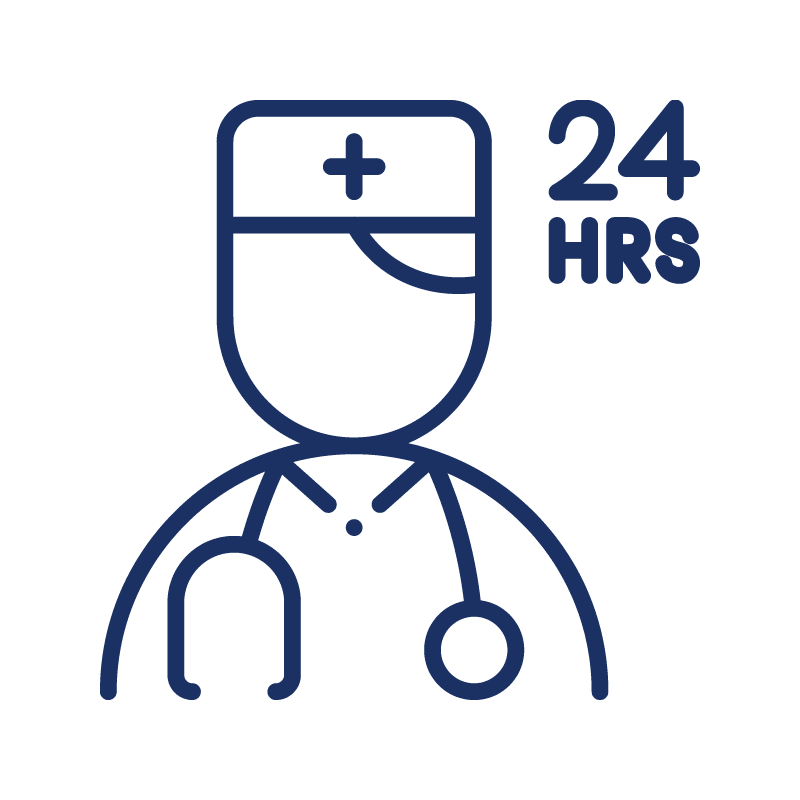 At 90210 Recovery, we understand the detoxification process can be uncomfortable. The environment at 90210 Recovery allows for a relaxing and safe detox with expert staff. Detox is the very beginning of the recovery process, but is important in creating physical stability.
Residential Inpatient is the step our clients take in building a lasting foundation for their recovery. At the residential inpatient level of care, clients work with their clinical team in addressing any underlying mental health or occurring issues. Residential care is vital in preparing a client for the next steps in continuing their recovery process.
Aftercare is a plan that follows the beginning treatment stages with the key objective of helping you stay sober. Aftercare is a continued treatment that helps you work on both your physical and mental health. Most importantly, aftercare supports long-term recovery through providing continued care and accountability.
Risks Associated With Cocaine Addiction
The consequences of cocaine addiction extend beyond the well-being of the addict. Cocaine can wreak havoc on a person's life and harm just about everything from their finances to their health.
At first, a cocaine habit might not appear to be of much harm, but as the addiction progresses so do the consequences.
An addict's career, finances, and performance will gradually degrade until they are left without money or a way to earn it. Making excuses and being absent from both work and family will become a natural occurrence.
Eventually, their family will begin to feel the weight of their actions. Traumas could develop in both spouses and children. If left untreated, children's traumas could develop into multi-generational addiction.
It's possible that once the addict is morally and financially broke, the final invoice will come for their health, and it will be a bill they will likely not be able to afford.
The health risks and withdrawal effects of cocaine can be life-threatening and dangerous. The good news is that many of the risks associated with cocaine abuse can be reversed if the addiction is treated in time.
Therapy is available for the family, new career opportunities can surface, and health tends to come back if the addict stops promptly.
Don't wait until irreversible damage has scared your life or the life of your loved ones. 
Call 90210 recovery now! Our number is (877) 839-6775. 
We can help you and your loved one stop this destructive habit once and for all.
We Accept
Most Insurance Providers

The 90210 Recovery admissions team works 24/7 to ensure that we can help as many people struggling with substance abuse as we can. Verify your benefits now and we'll get back to you right away.
What Our Clients
Say About Us

Our Top-Rated Addiction Treatment in LA
Why Choose 90210 Recovery's
Benzo Addiction Rehab

We approach recovery holistically at 90210 benzo addiction rehab. We help patients heal by finding the root cause of their addiction.
A variety of circumstances, past traumas, and ingrained habits contribute to people becoming addicted to benzos.
In the 90210 benzo addiction rehab program, you'll discover the root causes of these problems and learn the tools you'll need to maintain sobriety over the long run.
The dynamic program we offer will benefit everyone who walks through our doors.
When you contact our benzo addiction rehab, we learn more about your background, uncover the factors that contributed to your addiction, and design a program tailored to your needs.
We offer art therapy, meditation, group therapy, and much more as part of our holistic approach to recovery.
We offer more than basic addiction treatment at our premier benzo addiction rehab Los Angeles substance abuse treatment center.
A luxurious atmosphere surrounds 90210 Recovery, but anyone in need of help can come in for help. A five-star resort with elegant grounds and accommodations, stunning views of Los Angeles, and luxurious amenities is the ideal place to begin your recovery journey.
Not sure you qualify for a luxurious facility? Don't worry, our admissions team is here to help. There are many ways to qualify for our treatment.
Contact 90210 benzo addiction rehab today by calling (877) 839-6775 and our admission teams will help you get the assistance you need today!