Southern California Rehab Center
Treating Addiction at 90210 Recovery
Southern California
Drug Rehab

Drug addiction is something that can destroy your life, as well as the lives around you. If you or a loved one is suffering from substance abuse, it's time for a change.
However, do not try to tackle drug addiction on your own. Not only is detoxing on your own difficult and often ineffective, but it can also be very dangerous and sometimes lethal. Instead, fight your addiction with the help of 90210 Recovery's medical professionals by your side.
Our Southern California drug rehab is equipped to help you deal with your addiction and learn coping mechanisms so you can live a long life in recovery. Our licensed staff is equipped with top medical resources to help you kickstart the road to recovery.
All the while, 90210 Recovery offers luxury addiction treatment in Los Angeles, which will make the process comfortable and enjoyable and benefit your life in more ways than one. Begin healing today with the help of 90210 Recovery's luxury drug rehab in Beverly Hills.
We Understand Addiction at 90210 Recovery

Here at our Southern California addiction treatment center, we offer treatment for a number of substances, including alcohol and drugs. 90210 Recovery covers most drug addictions, including stimulants, inhalants, opioids, hallucinogens, and prescriptive drugs.
In addition to standard drug addiction, our Southern California drug rehab offers dual diagnosis treatment. Dual diagnosis treatment is used whenever a patient suffers from mental illness in addition to substance abuse. Through dual diagnosis treatment, your drug addiction will be treated alongside your mental illness.
Addiction Treatment in California Based on Your Needs
Why Choose Luxury Rehab
in Southern California

90210 Recovery stands out from other substance abuse treatment centers because we are a luxury substance abuse center. As a luxury treatment center, we offer comprehensive, holistic care that will heal you in more ways than one. Here is what we offer at our dual diagnosis treatment center in Los Angeles:
Because we are an addiction treatment center first and foremost, we offer top medical care. Our licensed doctors, psychiatrists, and nursing staff are top in the country for their experience, skill, and compassion when dealing with drug addictions. This medical care ensures you get the treatment you need to handle your addiction head-on.
Holistic Approach & Therapies
As a luxury substance abuse treatment center, 90210 Recovery goes a step further than standard medical care. 
In addition to our top medical care, we also offer holistic care. Our holistic care includes complementary treatment techniques that work alongside your medical treatments. Complementary non-medical techniques include yoga, music therapy, and other experimental therapies.
The purpose of holistic addiction treatment is to heal you from the inside out and focus on your mind, body, and spirit together. From holistic care, you may even learn some tips for improving other parts of your life.
By combining top medical care with holistic care, our patients experience a comprehensive luxury experience that can help them in all walks of life. The process is also enjoyable and comfortable.
World-Class Luxury Amenities
If you were to visit our facility with no prior knowledge about the location, you would think that you were walking into a high-end resort or spa. Our Beverly Hills location is a picturesque spot that allows you to unwind, relax, and focus on healing.
We also offer a number of spa-like amenities, including a pool, workout areas, and community locations so that you can bond with others around you and enjoy your time. These amenities truly make 90210 Recovery stand out as a luxury treatment center.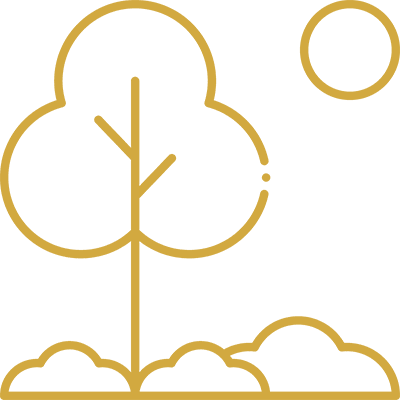 Located in the famous Beverly Hills, California on a picturesque estate, our luxury rehab setting creates an environment of rejuvenation and healing. Take a virtual tour of our lush grounds & beautiful top-rated treatment center.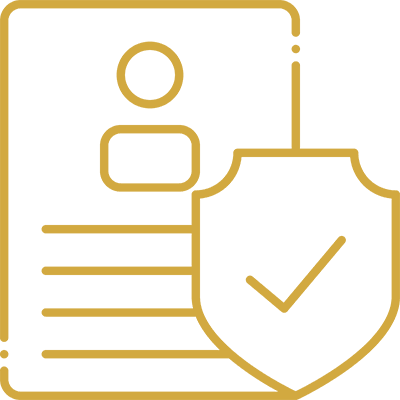 Start today and talk with one of our treatment professionals about your insurance options. We accept many major insurances. Fill out an online form and get a complimentary assessment. We look forward to speaking with you.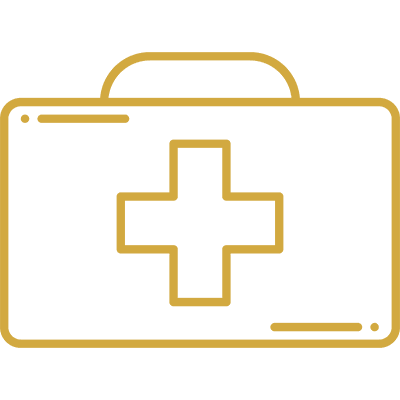 90210 Recovery offers all different levels of care to ensure everyone gets the treatment plan that works for them. We are here for you every step of the journey. Learn more about our specialized medical detox, inpatient, and aftercare programs.
Request a 100%
Confidential Callback

Still have questions? Request a callback or give us a call today.
Preparing to Enter Treatment at 90210 Recovery in Beverly Hills
What to Expect at Our
Southern California Rehab

Every person's journey to recovery is unique and special. As a result, our drug rehab in Southern California offers specialized treatment options for each patient. Even though each treatment plan differs based on your needs and case, there are some aspects of your treatment you can count on:
Whenever you first arrive at our facility, a doctor will complete a medical evaluation, which includes a blood test and paperwork. The purpose of this medical evaluation is to determine which drugs are in your system and how much. This information is important during the detox process since drug type and amount impact how long the process will last.
After the medical evaluation is completed, you will receive a custom-made medical protocol for your detox experience. Nursing staff will monitor your vitals throughout the entire process, 24/7. We make sure the entire process is as safe and comfortable as possible.
How long the detox phase lasts depends on the drugs in your system and how much is in there. Most detox periods take between three and seven days, but some may take as many as 10 days or more.
Whenever the detox period is done, you will begin receiving treatment for your addiction. Our treatment approach is to provide you with individual counseling and group counseling sessions to help you uncover the root of your addiction and learn healthy coping mechanisms to avoid falling on the same path whenever you leave. 
You will also be encouraged to participate in complementary treatment programs, such as yoga or meditation. These complementary treatments will provide you with holistic care to help you succeed in all walks of life.
Lifetime Aftercare & Alumni Network
The real journey to recovery happens whenever you leave our facility. For this reason, 90210 Recovery does not just abandon you once you finish your treatment course. We provide aftercare programming to ensure you continue on your journey to recovery.
Begin Your Path to Healing from Addiction
Luxury Substance Abuse Treatment
in California at 90210 Recovery

If you or a loved one is suffering from substance abuse, contact a top luxury substance abuse treatment center, such as our Southern California drug rehab. As a top luxury substance abuse treatment, 90210 Recovery offers state-of-the-art medical care and a holistic approach to ensure you heal from the inside out. Through our top medical care, holistic care, and spa-like amenities, you can detox and receive the treatment you need to overcome your addiction. Call our California inpatient rehab to learn more today.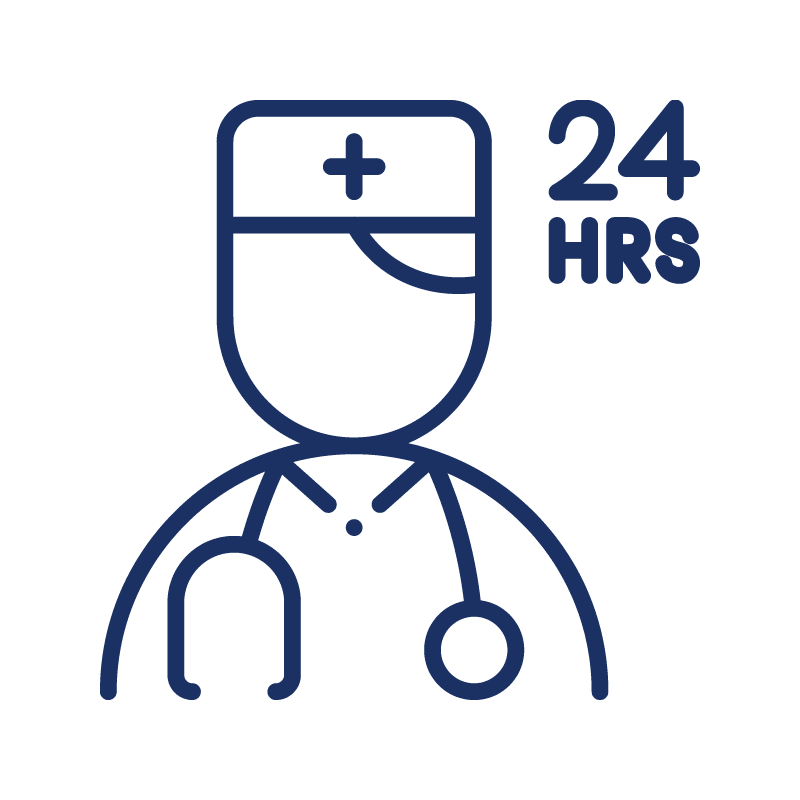 At 90210 Recovery, we understand the detoxification process can be uncomfortable. The environment at 90210 Recovery allows for a relaxing and safe detox with expert staff. Detox is the very beginning of the recovery process, but is important in creating physical stability.
Residential Inpatient is the step our clients take in building a lasting foundation for their recovery. At the residential inpatient level of care, clients work with their clinical team in addressing any underlying mental health or occurring issues. Residential care is vital in preparing a client for the next steps in continuing their recovery process.
Aftercare is a plan that follows the beginning treatment stages with the key objective of helping you stay sober. Aftercare is a continued treatment that helps you work on both your physical and mental health. Most importantly, aftercare supports long-term recovery through providing continued care and accountability.
We Believe in Your Path to Lasting Recovery.
When you or a loved one makes a commitment to go to drug and alcohol treatment Center, the feelings can be overwhelming for the individual and family. At 90210 Recovery we work hard to make getting help easy and accessible to anyone who contacts us. While our program is world-class, most major insurance will help cover the cost of treatment at our facility. To find out your options for treatment, contact our luxury drug rehab center in California today.
We Accept
Most Insurance Providers

The 90210 Recovery admissions team works 24/7 to ensure that we can help as many people struggling with substance abuse as we can. Verify your benefits now and we'll get back to you right away.
What Our Clients
Say About Us