World-Class Inpatient Rehab in California
5-Star Rated Drug & Alcohol Rehab
Luxury Inpatient Rehab
in California

Residential inpatient treatment is one of the most effective approaches to addiction treatment. It allows you access to 24/7 professional resources, medical help, and a safe environment so that you can recover safely and effectively, but it's important to find a reputable inpatient rehab center in Beverly Hills, CA.
90210 Recovery provides a luxury inpatient drug & alcohol rehab in Beverly Hills, California that truly cares about each client's individual outcomes. With the help of our licensed medical staff, you can begin your road to recovery through our luxury inpatient rehab in Los Angeles. Each client receives a personalized treatment plan, as well as holistic amenities so that they can heal from the inside out.
If you are suffering from drug or alcohol addiction, 90210 Recovery's inpatient rehab center in California may be right for you. Our team can help you kickstart your recovery to begin the life you're meant to lead. Contact us today for more information.
The First Step to Healing
How to Know If Inpatient Treatment
is Right For Me?

Deciding to enroll in inpatient treatment is a serious decision. Inpatient treatment includes a prolonged stay at the facility so that you get access to 24/7 counseling, medical help, and resources. It's important to determine if inpatient treatment is right for you before enrolling.
Inpatient treatment is recommended for individuals suffering from severe alcohol or drug addiction. Through the inpatient treatment, you will be placed in a safe, drug-free and alcohol-free community so that you can recover without any temptations. Furthermore, it provides you with 24/7 access to medical care and resources to ensure the process is safe and efficient.
Because you will be at the treatment center full time, inpatient treatment does not offer flexibility in terms of work or other responsibilities. Instead, it creates a comprehensive environment so you can focus on your recovery.
If you are struggling with alcohol or drug addiction and have never received treatment before, inpatient treatment may be right for you. It will ensure that you detox safely and have a structured and comprehensive treatment plan to help you live an alcohol-free and drug-free life.
What to Expect at Our Residential Beverly Hills Center
Why Choose Our Luxury
Inpatient Rehab in California

Once you decide that inpatient treatment is right for you, the next thing you need to decide on is where to receive your treatment. 90210 Recovery offers comprehensive, personalized treatment care that includes a holistic approach for long-term success. Through our inpatient program, you can learn key tools for living a life of recovery well after you leave our facility. 
90210 Recovery offers a comprehensive inpatient drug rehab in Beverly Hills, as well as a comprehensive inpatient alcohol rehab in Beverly Hills. Both of our rehab treatments are comprehensive in that they include 24-hour support, intensive care, and a variety of treatment options for you. 
For example, when you enroll in our inpatient treatment program, we begin the process with a safe detoxification phase. This detox phase is overseen by a team of highly-trained medical professionals to ensure the detoxification is safe and effective. From there, patients will participate in individual counseling, group counseling, and psychiatric help to receive truly individualized, comprehensive treatment for substance abuse.
Here at 90210 Recovery, we understand that no one journey to recovery is the same. Everyone has a different back story, motivation, and mentality to their addiction. Only by treating the unique root causes of the individual can addiction truly be treated. 
That is why we offer a personalized approach to our residential rehab in Beverly Hills. We design each treatment plan around the individual's needs to create a safe, effective, and successful recovery process. You can trust that your inpatient treatment is designed around you. 
As one of the best inpatient drug rehab in California, 90210 Recovery goes a step further in our treatment. In addition to providing state-of-the-art medical care, we also take a holistic approach to treatment so that one's body, mind, and spirit can heal and recover together.
Our holistic addiction treatment in Beverly Hills includes a number of enriching amenities that patients can enjoy during their free time. These amenities include walking trails, a pool, yoga sessions, and even chiropractic care. With this holistic approach, patients can heal on all fronts while receiving the medical attention they need.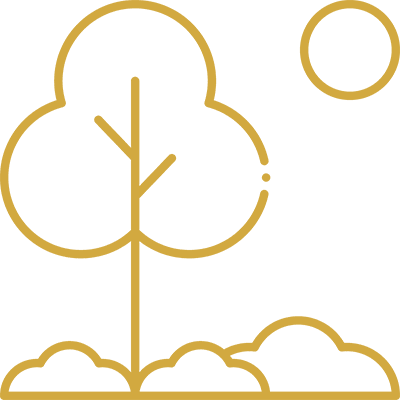 Located in the famous Beverly Hills, California on a picturesque estate, our luxury rehab setting creates an environment of rejuvenation and healing. Take a virtual tour of our lush grounds & beautiful top-rated treatment center.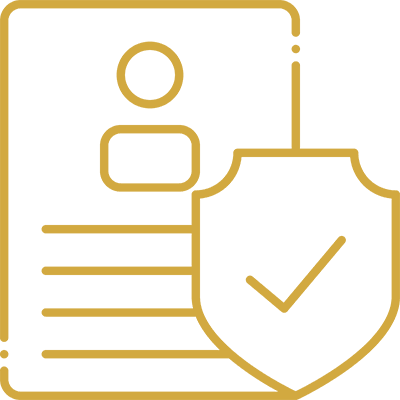 Start today and talk with one of our treatment professionals about your insurance options. We accept many major insurances. Fill out an online form and get a complimentary assessment. We look forward to speaking with you.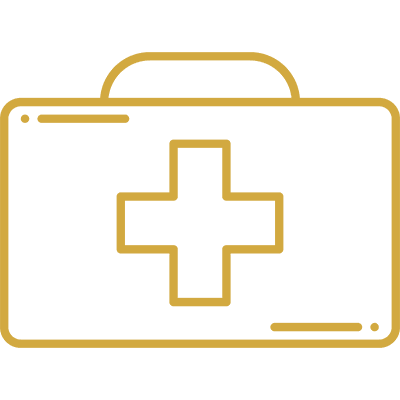 90210 Recovery offers all different levels of care to ensure everyone gets the treatment plan that works for them. We are here for you every step of the journey. Learn more about our specialized medical detox, inpatient, and aftercare programs.
Request a 100%
Confidential Callback

Still have questions? Request a callback or give us a call today.
Find the Healing You Deserve at Our Luxury Rehab in California
What to Expect at Our
Inpatient Rehab in California

For both our inpatient drug rehab and inpatient drug rehab in California, we offer comprehensive care. The inpatient recovery begins with a detoxification process, which can last up to 10 days. This step is designed to rid your body of all alcohol and/or drugs. After the detox, that's when your true recovery begins.
You'll first be assigned a psychiatrist and a case manager to walk with you through your recovery process. For treatment, we usually employ a dual diagnosis approach that diagnoses both your addiction and mental health conditions that contribute to the addiction. You'll start meeting with your psychiatrist twice a week and case manager once a week.
In addition to psychiatric help, our residential program provides group counseling so that you can heal with others in the exact same scenario as you. We also provide yoga, meditation, outdoor activities, and relationship therapy for a California inpatient treatment experience.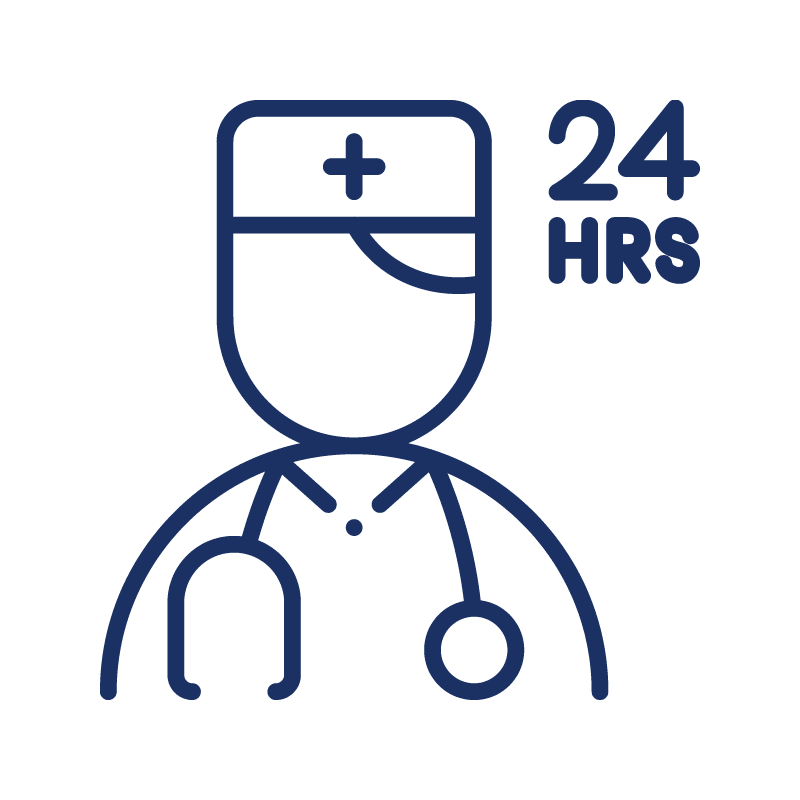 At 90210 Recovery, we understand the detoxification process can be uncomfortable. The environment at 90210 Recovery allows for a relaxing and safe detox with expert staff. Detox is the very beginning of the recovery process, but is important in creating physical stability.
Residential Inpatient is the step our clients take in building a lasting foundation for their recovery. At the residential inpatient level of care, clients work with their clinical team in addressing any underlying mental health or occurring issues. Residential care is vital in preparing a client for the next steps in continuing their recovery process.
Aftercare is a plan that follows the beginning treatment stages with the key objective of helping you stay sober. Aftercare is a continued treatment that helps you work on both your physical and mental health. Most importantly, aftercare supports long-term recovery through providing continued care and accountability.
Begin Your Journey at Our Luxury Inpatient Drug Rehab in California
Inpatient treatment is a top approach to addiction for those who suffer from severe alcohol or drug abuse. Through inpatient treatment, you receive 24/7 care so that you can begin the road to recovery in a drug-free and alcohol-free environment.
90210 Recovery provides an inpatient luxury rehab in Beverly Hills. Our inpatient services begin with a detox phase and continue after the detoxification is completed for a comprehensive and successful recovery. During the inpatient treatment, 90210 Recovery offers holistic approaches and dual diagnosis to treat your addiction from every angle.
If you or a loved one is suffering from severe drug or alcohol abuse, inpatient treatment may be right for you. Contact 90210 Recovery for more information about our California inpatient drug rehab. With the help of our residential programs, you can get to the root of your addiction and begin your life of recovery.
We Accept
Most Insurance Providers

The 90210 Recovery admissions team works 24/7 to ensure that we can help as many people struggling with substance abuse as we can. Verify your benefits now and we'll get back to you right away.
What Our Clients
Say About Us