Xanax Addiction Treatment in Los Angeles
California Addiction Treatment
Xanax Drug Rehab
in Los Angeles

Prescription drugs are not inherently safer or less harmful to the body compared to illicit substances. It's important to highlight that a considerable portion of overdose deaths linked to America's opioid epidemic can unfortunately be attributed to the misuse of prescription drugs.
The misuse of addictive prescription drugs in the United States is experiencing an upward trend. In 2020, there were approximately 16,000 overdoses involving prescription opioids, resulting in an average of 44 deaths per day—an alarming 16% increase from the preceding year.
Among the factors contributing to this epidemic, one prominently recognized and widely abused prescription medication is Xanax.
What Is Xanax
and How Does it Work?

Xanax is a benzodiazepine commonly prescribed for anxiety disorders. As a depressant, it helps to reduce anxiety symptoms by calming the brain.
Benzos slow down the transmission of signals between nerve cells in the brain. As a result, anxiety symptoms such as shaking, trembling, racing heartbeats, and difficulty breathing are reduced.
Xanax is usually prescribed for sleep disorders, panic attacks, and seizures.
When taken as prescribed, Xanax can be safe and effective. However, misuse of the drug can lead to addiction.
Patients with addictive personalities may abuse the drug due to its high potential for abuse and strong withdrawal symptoms.
It is not uncommon for people to suffer from Xanax addiction, so if you or a loved one suffers from it, you are not alone. 
Contact 90210 Recovery Xanax addiction treatment Los Angeles by calling (877) 839-6775 and get in touch with one of our medical experts who can help you determine if the treatment is right for you.
Addiction Treatment for Meth Can Help

When patients abuse their medications, they experience a variety of physical and psychological symptoms.
It is possible to spot abuse of Xanax by noticing these signs of abuse
Physical Signs of Xanax Abuse
Physical signs and symptoms of Xanax abuse include:
Drowsiness

Slurred speech

Dizziness

Nausea or vomiting

Loss of appetite

Lack of coordination

Tremors

Vertigo

Respiratory depression
Psychological Signs of Xanax Abuse
Psychological signs and symptoms of Xanax abuse include:
Mental confusion

Irritability or annoyance that occurs frequently and suddenly

The presence of extreme drowsiness or a lack of interest in activities can lead to major changes in behavior

Anxiety-like moods

Inability to devote extended attention to tasks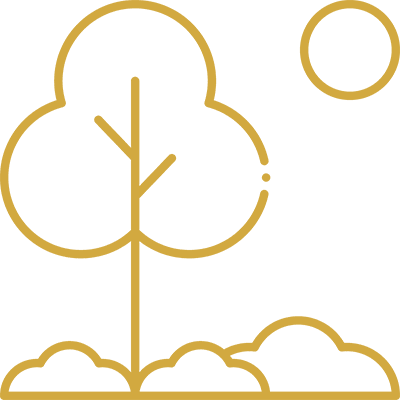 Located in the famous Beverly Hills, California on a picturesque estate, our luxury rehab setting creates an environment of rejuvenation and healing. Take a virtual tour of our lush grounds & beautiful top-rated treatment center.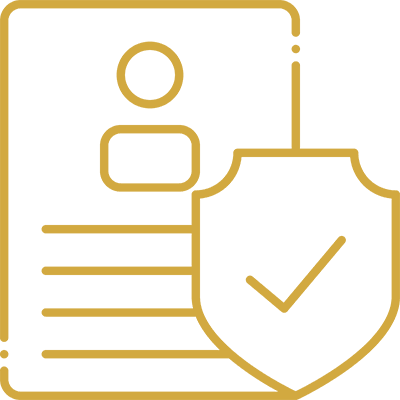 Start today and talk with one of our treatment professionals about your insurance options. We accept many major insurances. Fill out an online form and get a complimentary assessment. We look forward to speaking with you.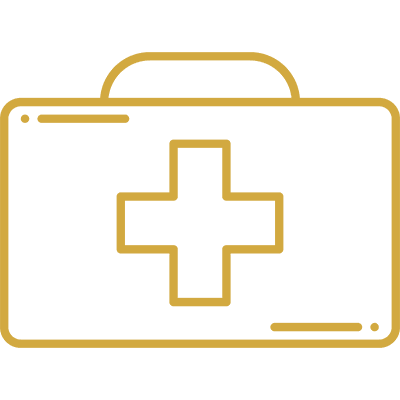 90210 Recovery offers all different levels of care to ensure everyone gets the treatment plan that works for them. We are here for you every step of the journey. Learn more about our specialized medical detox, inpatient, and aftercare programs.
Help with Xanax Addiction
The Dangers of Addiction:
Xanax Withdrawals

A benzodiazepine withdrawal syndrome occurs when individuals develop a dependency on Xanax. Due to its potency, the drug can lead to rapid dependence that can develop severe withdrawal symptoms. 
Research indicates that as early as one month of continuous usage can result in physical dependence, with 40% of long-term Xanax users experiencing withdrawal symptoms. 
This poses a risk not only for recreational and irresponsible users but also for patients utilizing the medication for legitimate purposes. The remaining 60% of addicts who abruptly cease Xanax usage generally exhibit milder symptoms.
Experiencing Xanax withdrawals? If so, you must act now. Contact 90210 Recovery Xanax addiction treatment Los Angeles by calling us at (877) 839-6775. Our team of experts can help you and your loved ones recover safely.
Xanax Withdrawal: Physical Signs and Symptoms
These are the most common physical signs and symptoms of a Xanax withdrawal
Tremors

Muscle pain

Muscle spasms

Hyperventilation

Nausea and/or vomiting

Headaches

Sweating

Hypersensitivity to lights

Abnormal bodily sensations
Xanax Withdrawal: Psychological Signs and Symptoms
These are the most common psychological signs and symptoms of a Xanax withdrawal
Irritability

Restlessness

Anxiety

Insomnia

Panic Attacks

Hallucinations

Depression

Delirium

Seizures

Lack of focus

Memory lapses
Why Detoxing at
Home May Be a Bad Idea

If someone is addicted to Xanax, detoxing at home can be quite risky and not recommended by most medical professionals.
Withdrawal symptoms can be life-threatening if not properly cared for. In order to ensure a smooth and safe recovery, it's best to endure this process along with a staff of medical professionals that can support the patient with pharmacological treatments and around-the-clock supervision.
It is therefore best to detox under the supervision of a recovery expert while in a rehab facility and not risk the consequences and challenges that come with detoxing alone at home. 
Patients can also benefit from treatment facilities' tools and programs designed to facilitate their recovery and continue it even after they leave. Ensuring their recovery is long-lasting and built on a strong foundation.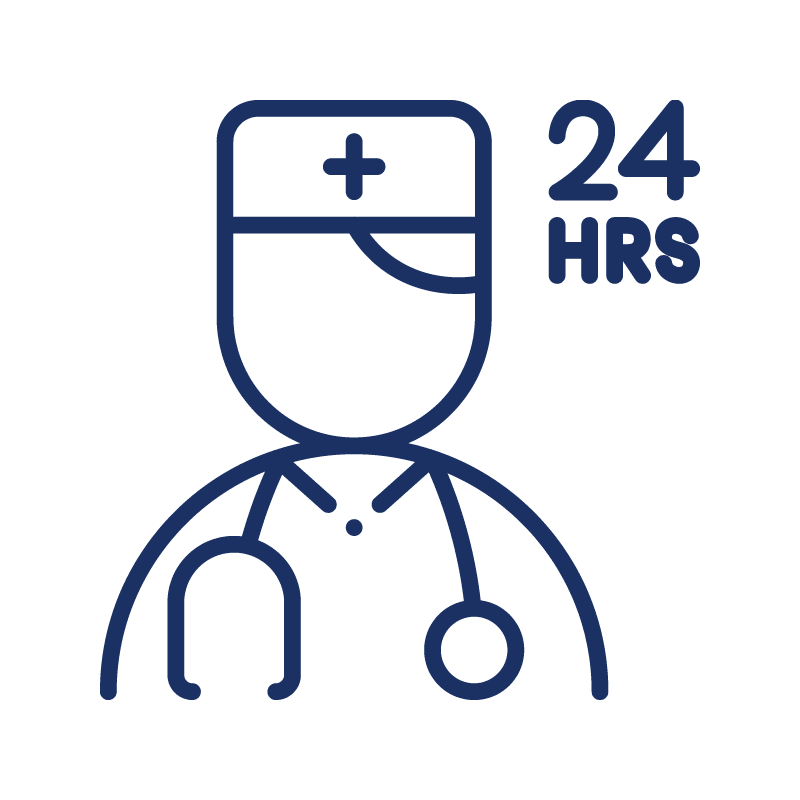 At 90210 Recovery, we understand the detoxification process can be uncomfortable. The environment at 90210 Recovery allows for a relaxing and safe detox with expert staff. Detox is the very beginning of the recovery process, but is important in creating physical stability.
Residential Inpatient is the step our clients take in building a lasting foundation for their recovery. At the residential inpatient level of care, clients work with their clinical team in addressing any underlying mental health or occurring issues. Residential care is vital in preparing a client for the next steps in continuing their recovery process.
Aftercare is a plan that follows the beginning treatment stages with the key objective of helping you stay sober. Aftercare is a continued treatment that helps you work on both your physical and mental health. Most importantly, aftercare supports long-term recovery through providing continued care and accountability.
Treatment for Xanax Addiction
Even though Xanax addiction can be challenging to overcome, it is possible. A person addicted to Xanax usually needs residential treatment in order to recover.
A combination of inpatient treatment and detox can be most effective for overcoming Xanax addiction. 
A Xanax user's withdrawal symptoms can be life-threatening, which is why it is crucial to assist him or her during detox. The importance of having a medical professional present during this process and providing the correct medication cannot be overstated.
Common Xanax addiction treatments include:
Detox

: Toxins from the drug are removed from the body during a detox treatment under the supervision of medical staff and often using pharmacology to manage withdrawal symptoms
Inpatient Treatments

:  An Inpatient setting provides 24/7 medical care and supervision to recovering addicts
Tapering Down

: Gradually reducing doses to help avoid the more severe and life-threatening withdrawal symptoms of benzos such as seizures.
If you or someone you love is in need of Xanax addiction treatment then you'll want to get in contact with 90210 Recovery by calling our addiction hotline at (877) 839-6775. Our pristine treatment facility offers all of the necessary treatments to help you recover from Xanax addiction.
Xanax Detox in
Los Angeles

At our Los Angeles Xanax rehabilitation center, we provide a comprehensive and evidence-based treatment approach, specializing in Xanax addiction at its core. 
Our focus lies in addressing the underlying causes of addiction rather than merely treating the symptoms. 
The recovery process commences with detoxification and progresses to comprehensive treatment and mental health support. In our serene and luxurious Xanax rehab center in Los Angeles, patients can find solace amidst the surrounding beauty. 
Our skilled counselors and therapists are trained to assist clients in overcoming cognitive barriers, recognizing that addiction extends beyond the physical realm. 
Through our dual-diagnosis approach, our dedicated staff thoroughly assesses and treats any co-occurring mental health issues. Throughout their recovery journey, patients benefit from a private and secluded setting. 
Our inpatient residential programs typically span 30 to 45 days and include regular psychiatrist visits. As part of our holistic approach, we also offer group therapy, access to a well-equipped gym, meditation coaching, and an array of additional services to facilitate serene and effective recovery.
 Embrace your journey towards conquering addiction starting from here.
Contact 90210 Recovery Xanax addiction treatment Los Angeles by calling our addiction hotline at (877) 839-6775. Get sober today with the help of our team.
We Accept
Most Insurance Providers

The 90210 Recovery admissions team works 24/7 to ensure that we can help as many people struggling with substance abuse as we can. Verify your benefits now and we'll get back to you right away.
What Our Clients
Say About Us