Opioid Addiction Treatment in Los Angeles
California Addiction Treatment
Opioid Drug Rehab
in Los Angeles

The opioid epidemic has spread throughout America affecting millions of families and killing thousands of people across the nation.
In 2020 alone, there were more than 16,000 overdoses that involved some form of opioid, sounding alarms and serving as a wake-up call that the epidemic is still very much alive and that it remains a matter of serious concern.
The good news is that opioid addiction is both preventable and treatable. For those needing treatment, we can offer a solution.
Don't wait until it's too late, it could cost you your life or the life of a loved one. Contact 90210 opioid addiction treatment Los Angeles today by calling (877) 839-6775. Let us help with your opioid addiction.
Learn More About Opioid Addiction
What is
Opioid Addiction?

Addiction to opioids is a serious medical condition that occurs when someone becomes physically and psychologically reliant on them. Opioids are responsible for the most drug overdoses in America making them one of the most dangerous drugs one can get addicted to.
The use of opioids is typically restricted to surgical patients, terminally ill patients, and victims of grave injuries. But it can be prescribed in the treatment of other forms of severe pain.
This drug class includes substances like heroin, fentanyl, codeine, morphine, oxycodone, hydrocodone, and morphine.
Patients might become addicted to opioids by taking them in ways other than directed by their doctors, or by using them for prolonged periods of time. 
But it's not always the patients that are at fault. In fact, the mismanagement of big pharmaceutical companies and lack of regulation are largely believed to be at fault for the American opioid epidemic. 
Other users might also take opioids recreationally which often leads to addiction.
Addiction to opioids can be effectively treated with medication and behavioral therapies as well as recovery support services. 
Does this sound familiar? Like something you or someone you love might be experiencing? If so, call us now by calling (877) 839-6775. 90210 is your trusted opioid addiction treatment in Los Angeles.
Know the Signs + Symptoms
Identifying
Opioid Addiction

It could take a long time for those around an addict to recognize an underlying problem. Often, addicts try to conceal their addiction and drug use due to a number of stigmas associated with them and a lack of will to stop using.
Identifying addiction early on is particularly true when a patient is taking opioids for legitimate medical reasons. It can be challenging for non-trained professionals and family members to be able to identify a problem early on and inform the primary care doctor before it's too late.
However, there are some signs and symptoms that can help identify if the user is leading down a path of self-destruction.
So what are the signs and symptoms of someone who is addicted to opioids? 
Let's have a look.
Behavioral Signs of Opioid Addiction 
A person's behavior is a good indicator of whether they are abusing opioids or not.
When someone is addicted to opioids, they exhibit the following behaviors:
Taking opioids in excess of what is prescribed by your physician

Having opioid cravings

The patient lies about the pain in order to get more medication

Purchasing extras as "backups" or

taking

them just in case

Slashing out negatively and being hostile due to mood swings

Difficulty sleeping or sleeping for too long

"Losing" medication

Medication runs out too quickly

Abnormal fatigue

Fluctuations in emotions

Outbursts that are sudden and unprovoked

Stress and irritability

Feeling depressed

Sense of paranoia
Physical Signs of Opioid Addiction 
We can detect opioid abuse not just by observing someone's behavior, but also by looking at his or her physical symptoms. These include:
Pinpointed pupils

Slurred speech

Constantly appearing spaced-out or drowsy

Slower movements

Low blood pressure

Low body temperature

Feeling euphoric

Shows withdrawal symptoms
Psychological Signs of Opioid Addiction 
When you suffer from cognitive impairments, you lose the ability to recall or learn new information, concentrate, or make choices that can have a significant impact on your daily life. 
These are the cognitive signs of opioid addiction:
Thinking slowly

A lack of judgment and difficulty solving problems

Distancing oneself from the environment

Concentration problems
Do any of these signs of opioid addiction sound familiar? If so, contact 90210 opioid addiction treatment Los Angeles today by calling (877) 839-6775 to speak to a recovery expert. Our opioid rehab in Los Angeles can provide you and your loved ones with an assessment of the condition and suggest a treatment that's best suited for it.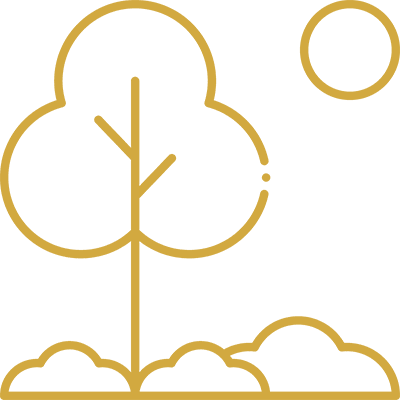 Located in the famous Beverly Hills, California on a picturesque estate, our luxury rehab setting creates an environment of rejuvenation and healing. Take a virtual tour of our lush grounds & beautiful top-rated treatment center.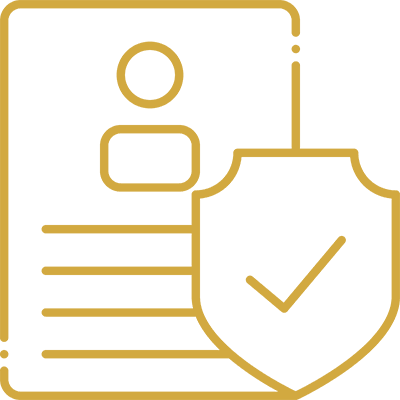 Start today and talk with one of our treatment professionals about your insurance options. We accept many major insurances. Fill out an online form and get a complimentary assessment. We look forward to speaking with you.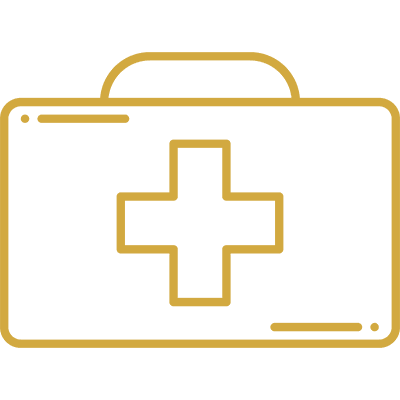 90210 Recovery offers all different levels of care to ensure everyone gets the treatment plan that works for them. We are here for you every step of the journey. Learn more about our specialized medical detox, inpatient, and aftercare programs.
Help with Benzo Addiction
What Are Opioid
Withdrawals?

A user who uses opioids for a prolonged period of time develops a physical dependence on them. It means that their bodies are accustomed to having the drug in their systems and will react negatively when the user stops taking the drug abruptly.
Withdrawals are these adverse effects, and they can have devastating consequences if not treated properly.
One of the primary reasons addicts attend detox is the dangers and pains of opioid withdrawal. By detoxifying in a medically controlled environment addicts are able to go through the detox process in a safe way while being provided with pharmacological support and medical supervision.
Begin Your Path to Healing from Addiction
What Are the Symptoms of
Opioid Withdrawal?

Some of the common symptoms of opioid withdrawal include:
Excessive flow of tears

Muscle aches

Tremors

Diarrhea

Nausea and vomiting

Dilated pupils

Eye discomfort in bright lights

Trouble sleeping

Autonomic hyperactivity

Irritable moods

Depression and suicidal thoughts

Anxiety
Experiencing withdrawal symptoms? If so contact 90210 opioid addiction treatment Los Angeles today by calling (877) 839-6775 to speak to a recovery expert. Our opioid rehab in Los Angeles can provide you and your loved ones with an assessment of the condition and suggest a treatment that's best suited for it.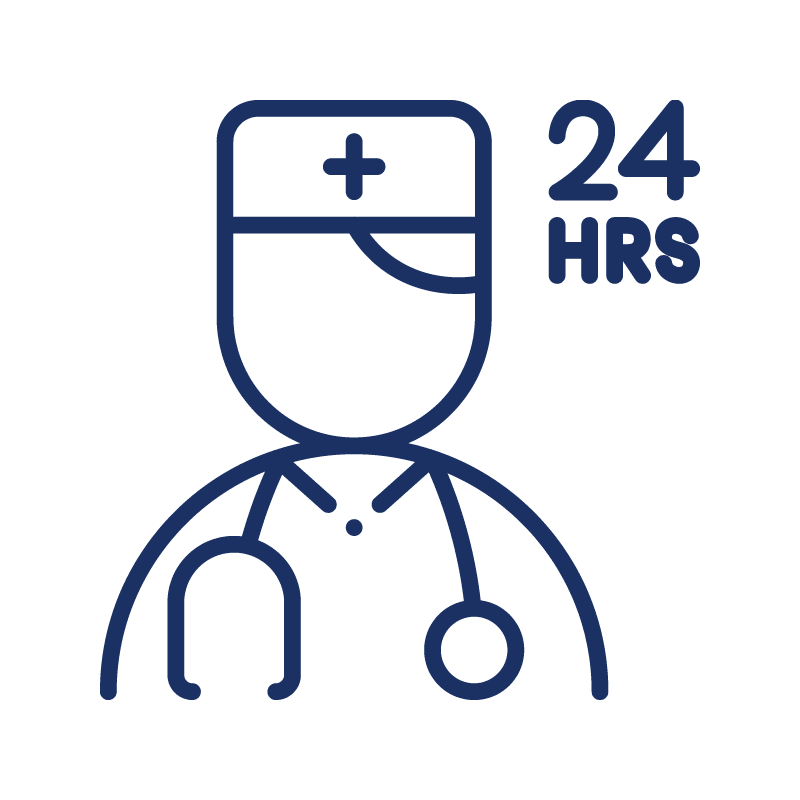 At 90210 Recovery, we understand the detoxification process can be uncomfortable. The environment at 90210 Recovery allows for a relaxing and safe detox with expert staff. Detox is the very beginning of the recovery process, but is important in creating physical stability.
Residential Inpatient is the step our clients take in building a lasting foundation for their recovery. At the residential inpatient level of care, clients work with their clinical team in addressing any underlying mental health or occurring issues. Residential care is vital in preparing a client for the next steps in continuing their recovery process.
Aftercare is a plan that follows the beginning treatment stages with the key objective of helping you stay sober. Aftercare is a continued treatment that helps you work on both your physical and mental health. Most importantly, aftercare supports long-term recovery through providing continued care and accountability.
At our inpatient opioid rehab in Los Angeles, we provide a holistic environment with evidence-based treatments to treat opioid addiction at its core. The recovery process we follow starts off with detoxification, helping the addict cleanse their bodies from opioids safely. Then we continue the recovery treatment by providing mental health support and rehabilitation services.
Patients can relax and get well at our holistic rehab where they will enjoy a luxurious atmosphere with beautiful surroundings.

Our counselors and therapists will provide guidance on how to overcome the cognitive blocks that often lead to relapse, doing our best to ensure that you will only need to go through the recovery process once.
With our dual-diagnosis approach, our staff unravels any other mental health issues we may find and treats them as well.
Patients will be able to access all of this in a private and secluded setting during their recovery.
Our inpatient residential program typically lasts between 30 and 45 days and it includes psychiatrist visits twice per week.
The program also offers group therapy, access to the gym, meditation coaching, and more. An experience that will transform your life.
When it comes to overcoming addiction, you've come to the right place.
Contact 90210 Recovery by calling our addiction hotline (877) 839-6775. We are ready to give you the help you or your loved ones need to get sober today.
We Accept
Most Insurance Providers

The 90210 Recovery admissions team works 24/7 to ensure that we can help as many people struggling with substance abuse as we can. Verify your benefits now and we'll get back to you right away.
What Our Clients
Say About Us