Private Alcohol Rehab in Los Angeles
How Our We Can Help You Get Sober
Luxury Alcohol Rehab
in Los Angeles

Even though social drinking has become a normalized activity, there is a dark side to alcohol that many individuals in Beverly Hills suffer from – alcoholism. Alcoholism develops whenever one binge drinks, feels the need to drink to function, and uses alcohol to block out certain feelings.
If you or a loved one is suffering from alcoholism, it's imperative to find alcohol treatment in Beverly Hills. Alcohol treatment can help you get the medical care you need to safely detox, begin recovery, and learn key coping mechanisms for long-term success.
90210 Recovery offers luxury alcohol rehab in Los Angeles. Our alcohol treatment process includes a holistic approach that includes alcohol abuse treatment and a dual diagnosis program for those who need it. This holistic rehab in California can help you or your loved one get the help they need in overcoming alcohol abuse.
Understanding Alcohol Abuse
Alcoholism Facts
& Statistic in Los Angeles

Many individuals reject the term alcoholism because of the stigma that comes with it. However, alcoholism is much more common than you may think. In the United States, there are 14.4 million adults who suffer from alcohol abuse disorder. Even in Beverly Hills and the greater Los Angeles area, alcoholism and its consequences are all too common. 
It is estimated that 16.2% of adults in Los Angeles County report binge drinking, and 3.3% report heavy drinking. As a result, as many as 15,500 individuals have received treatment for alcohol abuse and dependence in Los Angeles County alone. Furthermore, around 1400 deaths and 27,000 hospitalizations occur in LA county due to alcohol-related illnesses.
These statistics show that alcoholism is common in Beverly Hills and LA. Although it is common, it is not excusable. Alcohol causes serious bodily harm to yourself and those around you. Every year, it is estimated that 700 deaths and 27,500 injuries are caused by alcohol-related incidents, such as DUIs, suicides, and poisonings.
Not only can you be physically harmed, but there is a huge economic side effect of alcohol abuse too. It is estimated that the annual economic cost of alcohol abuse in Los Angeles counties is as much as $10.8 billion. This includes money related to illnesses, traffic, injuries, and crime.
5-Star Rated Alcoholism Treatment in Beverly Hills
Signs of Alcoholism
& When to Get Help

Because of how dangerous alcoholism can be, it's important to recognize its signs and know when to get help.
Some common side effects of alcoholism include:
Additionally, alcoholism takes a toll on your body and mental health. As a result, you might experience the following symptoms if you are suffering from alcoholism:
Once you recognize the signs of alcoholism, it's important to know when you should receive treatment and get help. As a rule of thumb, you should receive alcohol treatment if the quality of your life is changing due to alcohol and you experience one or more of the symptoms above. 
For example, you should get help if your relationships or job are suffering from your alcohol use. Furthermore, the inability to enjoy things you once loved or keep up with your responsibilities are signs you need professional help for your alcohol addiction.
If you are not sure if you or a loved one is suffering from alcohol addiction, get a professional opinion. It's better to be safe than sorry. However, there is likely some problem if you find yourself asking this question to begin with.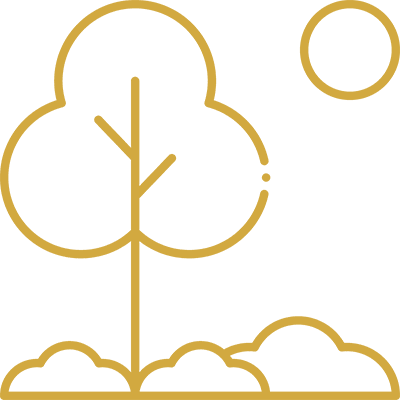 Located in the famous Beverly Hills, California on a picturesque estate, our luxury rehab setting creates an environment of rejuvenation and healing. Take a virtual tour of our lush grounds & beautiful top-rated treatment center.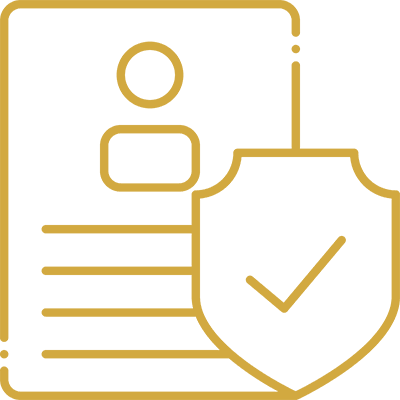 Start today and talk with one of our treatment professionals about your insurance options. We accept many major insurances. Fill out an online form and get a complimentary assessment. We look forward to speaking with you.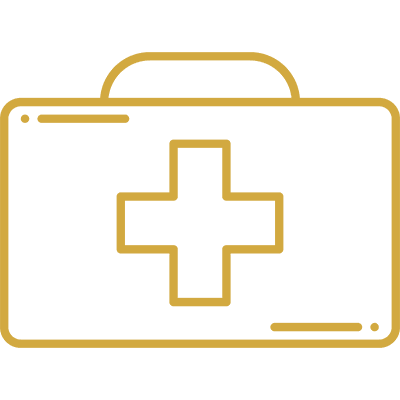 90210 Recovery offers all different levels of care to ensure everyone gets the treatment plan that works for them. We are here for you every step of the journey. Learn more about our specialized medical detox, inpatient, and aftercare programs.
Request a 100%
Confidential Callback

Still have questions? Request a callback or give us a call today.
How Our We Can Help You Get Sober
What to Expect at
Our Luxury Alcohol Rehab in Los Angeles

90210 Recovery offers holistic alcohol treatment in Beverly Hills. We are considered a luxury alcohol rehab in Los Angeles and ensure your alcohol recovery process is comfortable, safe, and successful.
Upon admittance, you will receive a medical exam, meet with a therapist, and get assigned a licensed caseworker. From there, our doctor will supervise your alcohol detox in Beverly Hills to make it as safe and comfortable as possible.
Inpatient Alcohol Treatment
Once detoxification is over at our drug detox program in Los Angeles, you will continue through our alcohol treatment program. During your stay, we will build you up so that you can see beyond your addiction and help to build up skills so you can maintain sobriety even after you leave our facility.
You will undergo individual therapy sessions, group therapy sessions, and other holistic approaches to overcome your alcohol abuse. If you have a dual diagnosis, we offer dual diagnosis treatment as well.
By continuing to work with doctors, psychiatrists, and other individuals in the same scenario as you, you can learn the root cause of your behaviors and gain tools for overcoming your addiction in the future.
For long-term support, 90210 Recovery offers aftercare programming. This aftercare programming can help you adjust to your new life of sobriety.
Quit Drinking Alcohol for Good
Sobriety Awaits You at Our
Alcohol Rehab in Los Angeles

90210 Recovery is a luxury alcohol rehab in Los Angeles. Our alcohol treatment is designed to help individuals at every stage in their recovery process. From detoxing to aftercare, 90210 Recovery offers the help you may need.
In addition to top medical professionals and resources, 90210 Recovery is nestled right in Beverly Hills to provide a beautiful, relaxing, and picturesque environment. This environment can help you relax and truly focus on your recovery at our facility. Our facility even includes holistic amenities to help you heal from the inside out, including yoga classes, nature trails, and spa-like features. 
If you or a loved one is suffering from alcoholism, don't wait one day longer. Contact 90210 Recovery to learn more about our alcohol treatment process. We can help you detox safely and begin your journey to recovery with the help of our licensed staff and compassionate professionals. Give us a call today.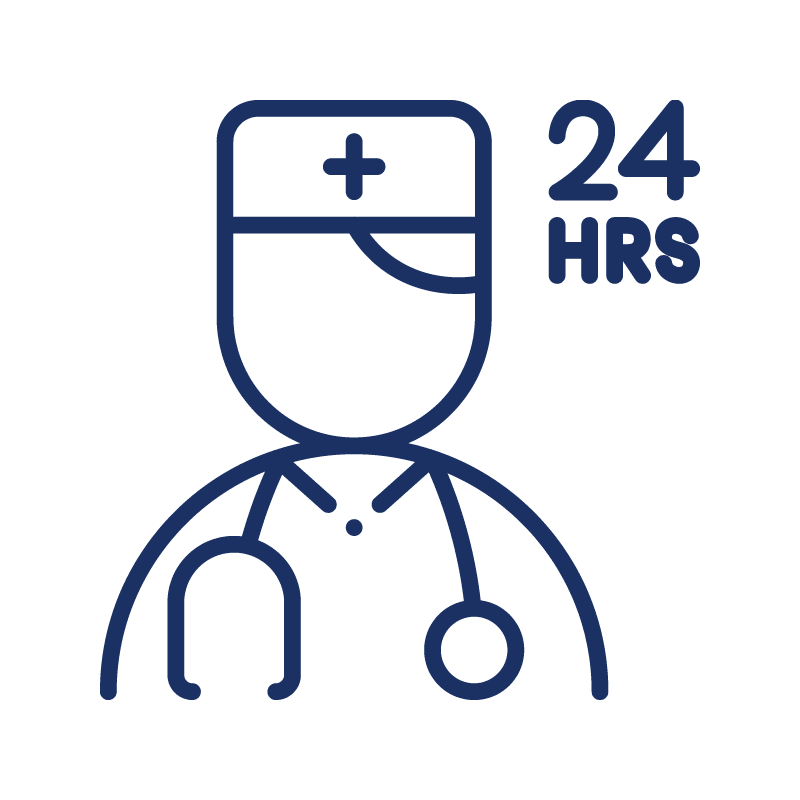 At 90210 Recovery, we understand the detoxification process can be uncomfortable. The environment at 90210 Recovery allows for a relaxing and safe detox with expert staff. Detox is the very beginning of the recovery process, but is important in creating physical stability.
Residential Inpatient is the step our clients take in building a lasting foundation for their recovery. At the residential inpatient level of care, clients work with their clinical team in addressing any underlying mental health or occurring issues. Residential care is vital in preparing a client for the next steps in continuing their recovery process.
Aftercare is a plan that follows the beginning treatment stages with the key objective of helping you stay sober. Aftercare is a continued treatment that helps you work on both your physical and mental health. Most importantly, aftercare supports long-term recovery through providing continued care and accountability.
Receive The Highest Level of Care
When you or a loved one makes a commitment to go to drug and alcohol treatment Center, the feelings can be overwhelming for the individual and family. At our Los Angeles alcohol rehab, we are committed to building rapport as soon as we make contact and work diligently to build a treatment case that is measurable and can be attained.
We Accept
Most Insurance Providers

The 90210 Recovery admissions team works 24/7 to ensure that we can help as many people struggling with substance abuse as we can. Verify your benefits now and we'll get back to you right away.
What Our Clients
Say About Us