Insurance Coverage for Drug Rehab
Cigna Insurance
Coverage for Rehab

Getting clean from drugs and alcohol is difficult enough on its own. To make matters worse, treatment is expensive, and getting appropriate coverage can be difficult. The good news is that many health insurance plans offer cover for alcohol and drug rehab.
Although there are several insurance plans that provide coverage for recovery, Cigna is a leading global health organization that offers coverage for addiction rehabs. 
Whenever you select a Cigna in network drug rehab, you will have access to a variety of treatment opportunities that can help you begin your road to recovery. Cigna offers coverage for detox, inpatient treatment, outpatient treatment, medications, and counseling deemed medically necessary.
To begin your journey to sobriety today, call 90210 Recovery for treatment that is covered by Cigna. 
Does Cigna Cover
Alcohol & Drug Rehab?

If you have Cigna, the first question you want to know is, "Does Cigna cover drug and alcohol rehab?" Yes. Cigna services over 86 million customers worldwide, and they offer coverage for addiction rehab facilities. There are several drug and alcohol rehab facilities approved by Cigna for treatment.
That being said, you cannot go to all facilities if you want your treatment covered by Cigna. You must go to Cigna addiction treatment facilities within Cigna's approved network. If you find a facility within the network, Cigna covers a wide range of treatment options that can get you the help you need. 
Understanding Cigna Insurance
What Does Cigna Cover for
Drug and Alcohol Treatment?

Because there are so many different approaches to drug and alcohol addiction treatment, it's important to know exactly what types of addiction treatment Cigna covers. Cigna luckily covers a variety of science-based therapies to ensure you get the coverage you need, ranging from detox to aftercare planning. 
Detox
Detox is the first step in recovering from drug and alcohol addiction. It is the process of detoxifying from the substance so your body is no longer physically dependent on it. Detox should be overseen by medical professionals to ensure the process is safe.
Many Cigna in network rehab facilities offer detox opportunities. Staff members at these facilities will use medications and science-based methods to make the process as comfortable as possible. Cigna covers medical detox so the patient has the best chance at recovery possible.
Inpatient Treatment 
Inpatient treatment is the most intensive approach to drug and alcohol rehab. It allows you to stay at a rehab facility for an extended amount of time 24/7 so you have constant access to medical resources and care. Individuals who are first starting out on their road to recovery begin with inpatient treatment.
Cigna offers coverage for inpatient treatment. As long as you select Cigna alcohol rehab centers or drug rehab centers, Cigna will cover inpatient treatment. While you are receiving inpatient treatment, Cigna will cover traditional, science-based therapies and alternative therapies for holistic healing.
Outpatient Treatment 
Outpatient treatment typically occurs after inpatient treatment. It provides the individual an opportunity to transition back to real life while still receiving comprehensive medical care. Outpatient treatment is an important step to getting back to your life while maintaining recovery.
Cigna rehab facilities offer outpatient treatments that are available to those insured with Cigna. Cigna covers outpatient treatment to ensure sobriety continues after the initial inpatient treatment has finished.
Medications 
Medications are sometimes an important part in the detox and recovery process. Medications are used to make the detox process safer and more comfortable. For example, benzodiazepines, barbiturates, anti-anxiety medications, and antidepressants are sometimes administered during this process. Some medications are also used to help treat any co-occurring illnesses for those with a dual diagnosis. 
Because it's not unusual for medications to be needed during the detox and recovery process, facilities in network addiction treatment for Cigna substance abuse offer these medications. An in network rehab facility that is covered by Cigna will have the medications covered as a result.
Counseling 
Counseling and therapy are important parts of overcoming addiction. In network rehab facilities offer covered counseling and therapy to ensure individuals can battle their personal demons alongside others, including friends and family members.
Cigna covers a wide range of therapy opportunities, including:
Counseling 

Ancillary therapy 

Behavioral therapy 

Family therapy 
Many individuals who undergo treatment participate in multiple forms of counseling to ensure long term recovery.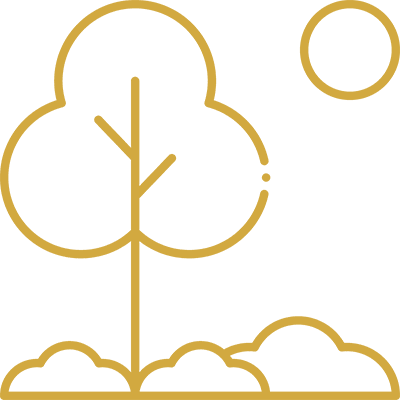 Located in the famous Beverly Hills, California on a picturesque estate, our luxury rehab setting creates an environment of rejuvenation and healing. Take a virtual tour of our lush grounds & beautiful top-rated treatment center.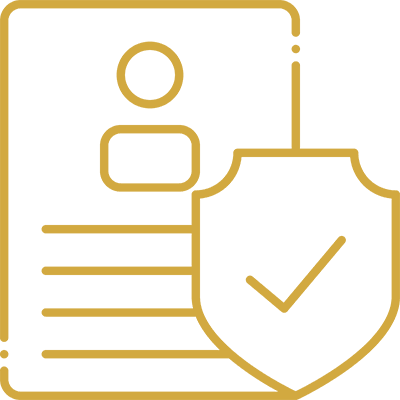 Start today and talk with one of our treatment professionals about your insurance options. We accept many major insurances. Fill out an online form and get a complimentary assessment. We look forward to speaking with you.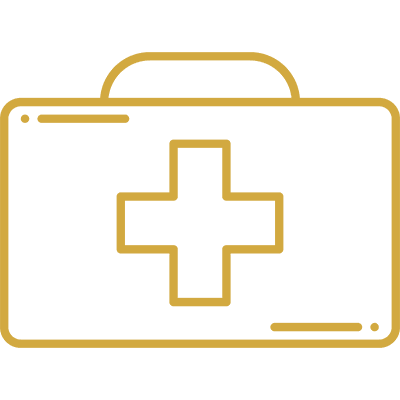 90210 Recovery offers all different levels of care to ensure everyone gets the treatment plan that works for them. We are here for you every step of the journey. Learn more about our specialized medical detox, inpatient, and aftercare programs.
Request a 100%
Confidential Callback

Still have questions? Request a callback or give us a call today.
Getting help at our 5-star detox in california
How Long Will
Cigna Cover Rehab?

Cigna offers comprehensive coverage for inpatient and outpatient treatment for substance use disorder. As such, Cigna provides coverage for as many days as are deemed medically necessary. In other words, the facility you select will help to determine how long your insurance lasts.
For most inpatient facilities, you will receive coverage for inpatient programs for 15 to 90 days. While receiving inpatient care, you will be covered for counseling, group therapy, and alternative therapies.
In other words, Cigna provides coverage that lasts however long the doctors think you need to be in rehab. This flexibility allows you to receive all of the treatment you need in order to get better and begin recovery.
Your Coverage 
There are specifications about how much is covered, how much you have to pay, and other technicalities when using Cigna coverage for inpatient or outpatient rehabilitation. Where you live, for example, is used to determine your annual deductible. Once the deductible is paid, Cigna will cover the remainder. Likewise, exact coverage will vary based on the center you select.
Because there are so many moving factors at play, it's important to check your individual Cigna policy benefits. Your insurance plan will tell you exactly how much money you have to pay out of pocket, how long the coverage plan lasts, and more.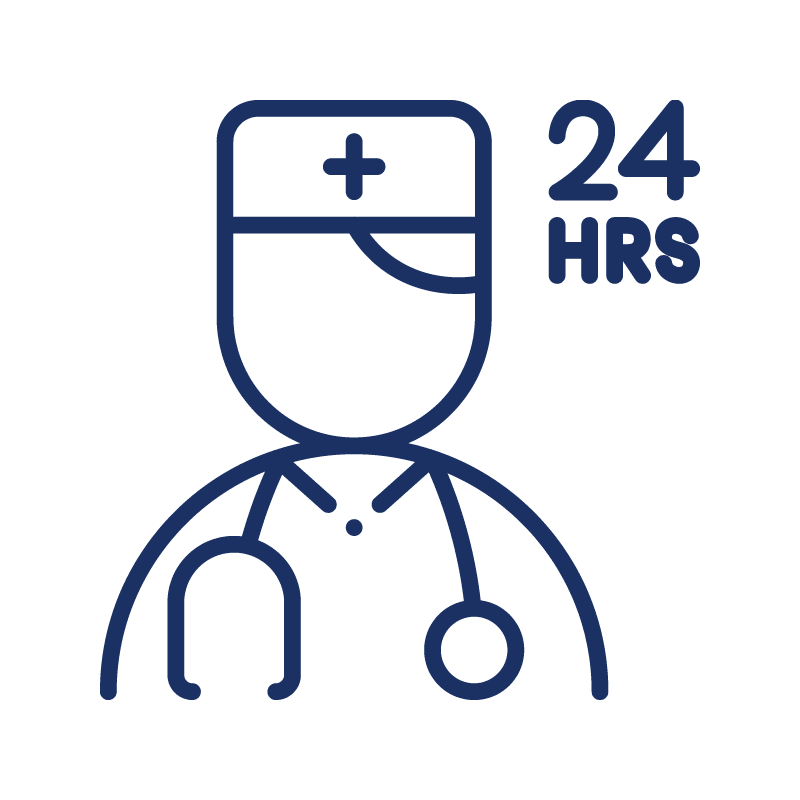 At 90210 Recovery, we understand the detoxification process can be uncomfortable. The environment at 90210 Recovery allows for a relaxing and safe detox with expert staff. Detox is the very beginning of the recovery process, but is important in creating physical stability.
Residential Inpatient is the step our clients take in building a lasting foundation for their recovery. At the residential inpatient level of care, clients work with their clinical team in addressing any underlying mental health or occurring issues. Residential care is vital in preparing a client for the next steps in continuing their recovery process.
Aftercare is a plan that follows the beginning treatment stages with the key objective of helping you stay sober. Aftercare is a continued treatment that helps you work on both your physical and mental health. Most importantly, aftercare supports long-term recovery through providing continued care and accountability.
90210 Recovery Accepts Cigna Insurance
90210 Recovery is one luxury drug and rehab facility that accepts Cigna insurance. As a member of Cigna's in-network facility, your treatment at our facility is covered by Cigna, and we can help you to determine how much your insurance policy covers.
As a leading addiction and dual diagnosis treatment center, 90210 Recovery uses evidence-based treatments on a customizable level so every individual receives the highest care possible. We offer a variety of programs, including detoxification, residential inpatient treatment, family support, and aftercare planning. All of these treatment opportunities ensure that individuals get the exact treatment they need.
Furthermore, we treat dual diagnosis cases to help individuals who are suffering from co-occurring illnesses. We also offer holistic treatment opportunities that allow our patients to heal from the inside out.
With the help of our drug and alcohol recovery programs, you can be on the way to building your life of sobriety you've always dreamt of. Give us a call today to learn more about our treatment centers and to learn more about your Cigna insurance plan coverage.
We Accept
Most Insurance Providers

The 90210 Recovery admissions team works 24/7 to ensure that we can help as many people struggling with substance abuse as we can. Verify your benefits now and we'll get back to you right away.
What Our Clients
Say About Us

90210 Recovery
Accepts Aetna Insurance

Aetna network, you can trust that our facility is backed by top medical professionals and resources that can help you overcome your addiction one day at a time.
Here at 90210 Recovery, it's our goal to provide our patients with comprehensive and customized treatments. We offer detoxification, inpatient, family support, and aftercare planning opportunities. We also offer dual diagnosis treatment, holistic treatment, and intervention help. All of these programs will help you get sober and stay sober in the long run.
As a part of the Aetna network, your Aetna drug coverage or alcohol coverage applies to all of these programs. Our team can help you to determine how much your policy covers to create a customized treatment that fits your needs and budget.
To learn more about 90210 Recovery, give us a call today. Our team members will handle all calls with utmost confidentiality and lend a helping hand so you can begin your road to recovery today.