Premier Cocaine Addiction Treatment in Los Angeles
California Cocaine Addiction Treatment
Cocaine Drug Rehab
in Los Angeles

Nearly 2% of the total United States population reported using Cocaine in 2021. That's an estimated 5.2 million people above the age of 12.
Numbers don't lie, cocaine is a problem and its grip extends to every area of our society.
90210 Recovery offers help to addicts suffering from cocaine addiction, regardless of their situation.
At 90210 we will help you find the treatment program that best fits your personal needs in Los Angeles, California.
Contact 90210 Recovery cocaine rehab center today by calling (877) 839-6775 to speak to a cocaine rehab expert that can provide you or your loved ones with an addiction assessment. It's time to get sober, don't wait! 
We Understand Cocaine Addiction + Recovery
Signs of a
Cocaine Addiction

Cocaine users tend to share a number of behavioral and physical symptoms that give out their condition. 
If you suspect someone you love is using cocaine, then these symptoms will help you identify their condition.
The signs and symptoms of cocaine use will be visible both when the addict is under the influence as well as when they have "come off" the drug. However, the signs and symptoms of cocaine abuse will differ between these two states.
Know what addiction treatment for cocaine looks like
Physical Signs and Symptoms
of Cocaine Addiction

The effects of cocaine create a ripple effect of imbalances which are manifested into physical signs and symptoms in the body.
Common physical signs and symptoms of cocaine addiction include:
Upbeat and energetic

Sensitive to touch, light, or sound

Restless

Irritable

Dilated pupils

White powder close to the nose or in property

Sweats a lot

Bags under the eyes

Constant nose congestion

Higher body temperature and blood pressure

Faster heartbeat

Fever

Hearth problems

Chest pains

Headaches
Are you worried that someone you love may be abusing cocaine? Are you having any difficulties quitting a cocaine habit? 
Contact 90210 Recovery today by calling (877) 839-6775 and speak to one of our inpatient cocaine rehab experts so they may help you or your loved ones get the help you need to get back on track.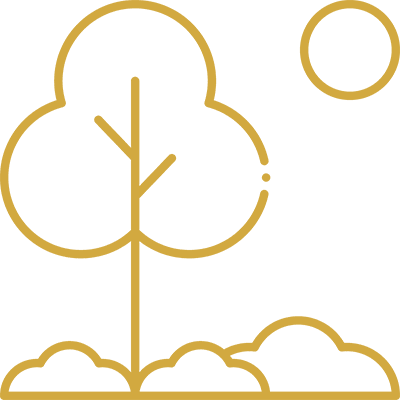 Located in the famous Beverly Hills, California on a picturesque estate, our luxury rehab setting creates an environment of rejuvenation and healing. Take a virtual tour of our lush grounds & beautiful top-rated treatment center.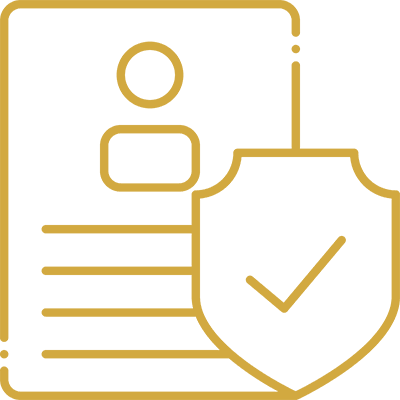 Start today and talk with one of our treatment professionals about your insurance options. We accept many major insurances. Fill out an online form and get a complimentary assessment. We look forward to speaking with you.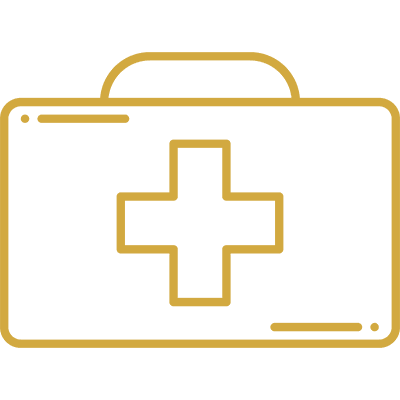 90210 Recovery offers all different levels of care to ensure everyone gets the treatment plan that works for them. We are here for you every step of the journey. Learn more about our specialized medical detox, inpatient, and aftercare programs.
Request a 100%
Confidential Callback

Still have questions? Request a callback or give us a call today.
Help with Cocaine Addiction
Behavioral Signs and Symptoms of
Cocaine Addiction

Cocaine affects brain chemistry and creates chemical imbalances in addicts, changing the way they think and behave.
Odd behaviors are not only present when addicts are "high", they can also be observed once they come off the drug.
Personality traits adopted during high tend to blend with their personality over time. Erratic behaviors and deepened paranoia tend to be distinctive traits of cocaine addicts.
Excess stress, tiredness, and sleep deprivation also do their part in changing an addict's behavior, making it more difficult to stay in control of their emotions and actions. 
Common behavioral signs and symptoms of cocaine addiction include:
Sleep pattern changes

Ignoring hygiene

Secrecy

Lying

Risky behavior

Mood swings

Paranoia

Loss of interest in enjoyable activities

Financial problems

Intense cravings

Depression

Suicidal thoughts

Irritability

Extreme laziness when they are not under the influence

Loss of appetite

Erratic behavior

Changes in eating patterns
Are you or someone you love experiencing these behavior changes? Not sure what to do next? Contact 90210 Recovery by calling (877) 839-6775. 
Our inpatient cocaine rehab recovery experts can help you assess the situation and get the help you or your loved ones need to sober up from cocaine.
Begin Your Path to Healing from Addiction
Cocaine Withdrawal
Symptoms

Once a person has become physically addicted to cocaine, the body will build dependence on the drug. This means that the addict will likely suffer from physical withdrawals once the drug leaves their system. 
Cocaine withdrawals can be life-threatening. Anyone suffering from withdrawals should seek medical attention immediately.
Because cocaine is so potent, it can have very strong withdrawal symptoms even in-between doses. 
These are short-term withdrawal symptoms of cocaine use.
Short-term Cocaine Withdrawal Symptoms
Cocaine has a quick reaction response in the body whether it's smoked, snorted, or injected. It releases short-lived feelings of euphoria.
Once the feelings fade away after a few minutes, the user will experience a series of short-term withdrawal effects along with strong cravings to take more.
As the addict progresses, each dose does less and less to satisfy their craving and bring the high back. This prompts addicts to use cocaine uncontrollably and take it in doses that could eventually end in an overdose.
Short-term withdrawal effects of cocaine include:
Extreme cravings

Insomnia

Paranoia

Anxiety

Heart palpitations

Depression and suicidal thoughts

Vivid and unpleasant dreams
Long-term Cocaine Withdrawal Symptoms
Long-term symptoms of cocaine withdrawal appear after prolonged use. These are usually the greatest tell-tale of addiction and can be life-threatening if not handled adequately. 
Long-term symptoms of cocaine withdrawal include:
Agitation

Depression and suicidal thoughts

Fatigue

Feelings of discomfort (Uncomfortable in one's own skin)

 Increase in appetite

Anxiety

Vivid and unpleasant dreams

Slowing of activity
Given some of these symptoms may be life-threatening, it's best to get professional help as soon as you notice them.
Cocaine withdrawal can be deadly if not treated properly. If you or a loved one is experiencing these symptoms you should immediately seek out medical attention. 
Detoxing on your own could be challenging and dangerous. 
Fortunately, you don't have to do it all by yourself.Our medical staff is prepared to help you and your loved ones seek the help you need to get sober. Contact 90210 Recovery by calling (877) 839-6775 and we will help you figure out the next step!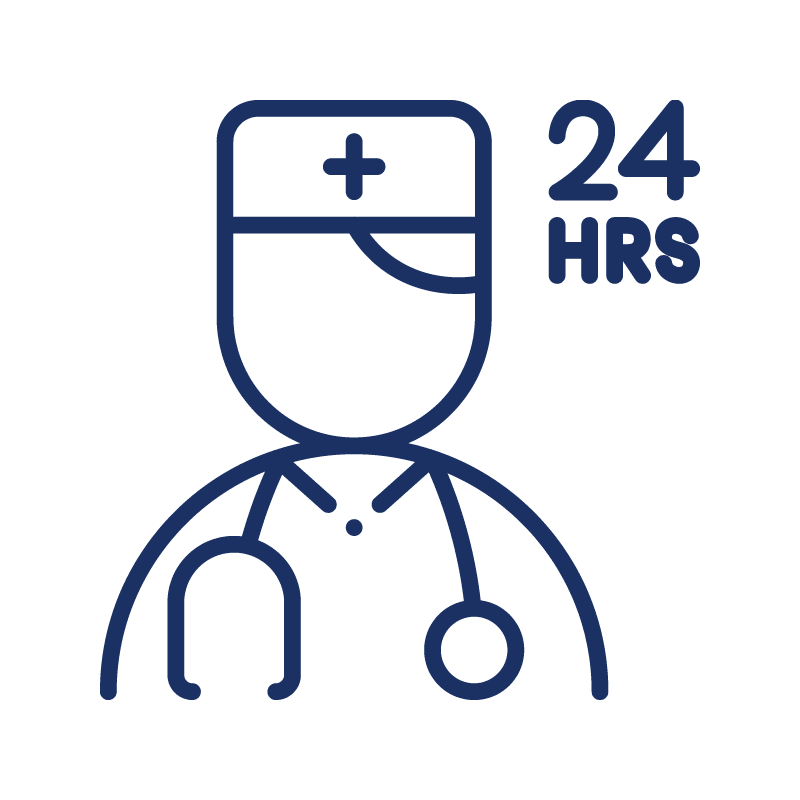 At 90210 Recovery, we understand the detoxification process can be uncomfortable. The environment at 90210 Recovery allows for a relaxing and safe detox with expert staff. Detox is the very beginning of the recovery process, but is important in creating physical stability.
Residential Inpatient is the step our clients take in building a lasting foundation for their recovery. At the residential inpatient level of care, clients work with their clinical team in addressing any underlying mental health or occurring issues. Residential care is vital in preparing a client for the next steps in continuing their recovery process.
Aftercare is a plan that follows the beginning treatment stages with the key objective of helping you stay sober. Aftercare is a continued treatment that helps you work on both your physical and mental health. Most importantly, aftercare supports long-term recovery through providing continued care and accountability.
Risks Associated With Cocaine Addiction
The consequences of cocaine addiction extend beyond the well-being of the addict. Cocaine can wreak havoc on a person's life and harm just about everything from their finances to their health.
At first, a cocaine habit might not appear to be of much harm, but as the addiction progresses so do the consequences.
An addict's career, finances, and performance will gradually degrade until they are left without money or a way to earn it. Making excuses and being absent from both work and family will become a natural occurrence.
Eventually, their family will begin to feel the weight of their actions. Traumas could develop in both spouses and children. If left untreated, children's traumas could develop into multi-generational addiction.
It's possible that once the addict is morally and financially broke, the final invoice will come for their health, and it will be a bill they will likely not be able to afford.
The health risks and withdrawal effects of cocaine can be life-threatening and dangerous. The good news is that many of the risks associated with cocaine abuse can be reversed if the addiction is treated in time.
Therapy is available for the family, new career opportunities can surface, and health tends to come back if the addict stops promptly.
Don't wait until irreversible damage has scared your life or the life of your loved ones. 
Call 90210 recovery now! Our number is (877) 839-6775. 
We can help you and your loved one stop this destructive habit once and for all.
We Accept
Most Insurance Providers

The 90210 Recovery admissions team works 24/7 to ensure that we can help as many people struggling with substance abuse as we can. Verify your benefits now and we'll get back to you right away.
What Our Clients
Say About Us

Our Top-Rated Addiction Treatment in LA
How We Treat Addiction in
Cocaine Addiction Rehab

When you join 90210's inpatient cocaine rehab Our expert medical staff will help you or your loved one tackle addiction at its core. 
Not only do we help addicts detoxify and receive addiction treatment but we also help them with dual diagnosis, family therapy, and integration into their new sober life.
During the first 72 hours, our team will act promptly and with assertiveness to analyze biological, psychological, and social factors contributing to your condition. Your clinical treatment plan will be determined by this assessment.
In order to overcome addiction to cocaine a patient will need to detoxify their body from the substance. The detoxification phase will be supervised by our MD. 
The nursing staff will monitor you during this critical process, which can take anywhere from two to seven days. 
Our holistic inpatient cocaine rehab center provides them with the perfect space to relax, take it easy, and not struggle. 
Trust you are in the right place.
After detox is completed, we will commence your inpatient cocaine rehab recovery treatment together.
During this part of the therapy, we will equip you with the tools you need to maintain sobriety through the rest of your life, as well as help you work through any underlying conditions for your cocaine addiction.
Counselors and therapists will assist along the way in a private setting. Offering guidance and performing tests to uncover any underlying conditions. 
Our transformative residential inpatient cocaine rehab program may last anywhere between 30 and 45 days. 
90210 cocaine rehab center offers a luxurious atmosphere, but anyone who needs help can use it. Our holistic recovery program includes art therapy, meditation, monthly massages, and mindfulness.
You will come in for addiction and leave with a new and improved self.
Our goal at 90210 isn't just to provide temporary relief. By creating lasting changes, we ensure that our patients can maintain a healthy life and maintain optimal mental health.
Contact 90210 Recovery cocaine rehab center today by calling (877) 839-6775 to speak with one of our admission experts to find out how we can onboard you into our inpatient cocaine rehab holistic program.